EAST RUTHERFORD, N.J. – Joe Judge doesn't know if his red-hot kicker will return for the Giants' next game, but he has confidence in the inexperienced player who would replace him.
Graham Gano – who has made 20 consecutive field goal attempts – is spending the bye week on the Reserve/Covid-19 list – where he was placed on Tuesday - and it's unknown if he will be able to play when the team returns to the field Nov. 29 in Cincinnati.
"There's a timetable with that," Judge said. "There's an opportunity for that, but there are some other things that go into that as well. Are there any setbacks in that time window? When does the physician clear him? There's a ramp up period. Him, like everybody else, we have to be fair to this guy. He's sitting in a hotel room for a couple weeks. Is it fair to him to put him on the field and ask him to go ahead and do his job? These are all things we have to account for. In fantasy football, yeah, plug him in and we're good to go. In reality, are we doing the fair thing by him individually and the team collectively to take someone who hasn't had two weeks of an opportunity to prepare to put him out there to do a job?"
Punter Riley Dixon and long snapper Casey Kreiter on Wednesday joined Gano on the Reserve/Covid-19 list.
Gano is having perhaps the best season of his 11-year career. He has made 21 of 22 field goal attempts, a .955 success rate that ties him with Atlanta's Younghoe Koo for the NFL's highest percentage among kickers with at least 15 attempts. Gano hit 29 of 30 tries in 2017 with Carolina, but his longest field goal was a 48-yarder. This season, he has kicked four of 50 or more yards.
The Giants announced Sunday they had signed Gano to a contract extension through the 2023 season.
Gano has 295 regular season field goal attempts. If he can't play against the Bengals, he will be replaced by a kicker who has zero - Ryan Santoso, whom the Giants signed off their practice squad, where he had spent the entire season.
In 2019, Santoso joined the Tennessee Titans on Nov. 27 and played in three December games. He did not attempt a field goal but had touchbacks on nine of 16 kickoffs (56.3%). Santoso was waived by Tennessee on Dec. 17. His other NFL experience consisted of training camp stints with the Detroit Lions in 2018 and 2019.
Santoso was both a placekicker and punter at the University of Minnesota from 2015-17. He made 29 of 39 field goal attempts (74.3%), including a career-long 52-yarder that accounted for the decisive points in a 39-38 victory against Purdue on Oct. 18, 2014. Santoso also converted all but one of his 77 point-after attempts. He scored 163 points (29 field goals and 76 PATs). Santoso kicked off 168 times and recorded 80 touchbacks.
He also booted 144 punts and averaged 41.8 yards (fourth best in school history) and placed 46 punts inside the 20. He had a career long 68-yard punt vs. Michigan State in 2017.
Despite Santoso's inexperience, Judge indicated he would have no hesitancy to have him kick in a game.
"Ryan's a guy who has a huge leg, he's shown a tremendous amount of improvement since he's been here," Judge said. "It's a unique skillset that he does all three, field goals, kickoffs and punts. He's shown a lot of improvement in all three phases. I think (special teams coaches) Tom (Quinn) and T-Mac (Thomas McGaughey) do a tremendous job of working with this guy.
"This guy is a mentally tough guy, too. He's one of my favorite guys on the practice field. He kicks for us in kicking periods, obviously. He does a lot of his field goal operational work on Friday with the team. Me and him normally have some kind of side bets going on as he is kicking, kind of put a little pressure on it. I think he's a little bit better in terms of roping that thing through the uprights when I'm talking a little smack behind him. We have a lot of confidence in Ryan. He's definitely a developing player. I think he has a big upside in this league for a long time, I really do. I'm pleased he's been in our program and we've been able to hold onto him through this point. I'm really pleased with the work Tom and T-Mac have done with him. If he's got to go, we have a lot of confidence he will be able to go out there and do the job effectively."
Santoso conceivably could also fill in for Dixon if he is unable to play. If necessary, the Giants also have a substitute in-house for Kreiter in Carson Tinker, who is on the practice squad. Tinker played in 69 games for the Jacksonville Jaguars in from 2013-18.
*Guard Will Hernandez was the first Giants player to go on the Reserve/Covid-19 list in the regular season. He missed two games before returning to play 12 offensive snaps in the Giants' victory against Philadelphia last Sunday.
"It was definitely a different experience, one I had never really experienced before," Hernandez said. "It was weird. But just like everything else, we got through it and I feel great now. I'm good. I'm ready to roll.
"I went through the standard sickness and all that. At the end of the day, I just kind of got over it and I feel good as new."
Hernandez remained at home but stayed up to date with the team via Zoom meetings. But after starting the first 39 games and participating in all 2,523 offensive snaps at left guard in those contests, becoming a spectator was difficult.
"Being reliable is one of the things I've always wanted to do and always wanted to excel in," Hernandez said. "Just having the coaches and the team know that they can rely on me for whatever it is, that's something I've always taken a lot of pride in. But things happen. Life happens. What are we going to do at this point? Yeah, I was definitely upset. It means a lot to me. But I'm good."
Rookie Shane Lemieux started his third consecutive game against the Eagles. Hernandez might not have played had right guard Kevin Zeitler not left the game late with a concussion.
The concerns Judge expressed about Gano's return are those he previously had for Hernandez.
"What I saw when he went in the game is a guy who was ready," Judge said. "I saw when Will went in there, he was mentally, physically and emotionally ready to go. Obviously, two weeks off from a game, it's a lot to ask anyone to jump right back in the swing of things and go through an entire game. When we needed him, he came through. He played well, he played tough. That's just kind of Will's personality. Coming out at the end of the game right there. He kind of goes in as the enforcer when we needed him right there. I was pleased to see Will at the game. It's good to have him back in the building. He's always a dude that makes everyone smile when he's around. It's just good to have him back with us."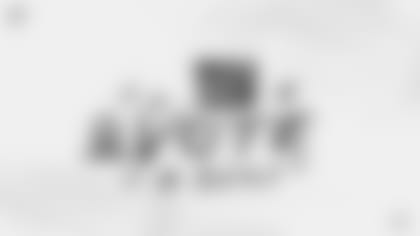 Vote your favorite Giants for the 2021 Pro Bowl
Voting is now open for the 2021 Pro Bowl. Vote for your favorite Giants players