We got another big win last week against a good Packers team. Now it's Dallas week, which is a big division game, another big rivalry game. It's always good to go into those types of games with a victory to keep the ball rolling and hopefully come out with another one after this weekend.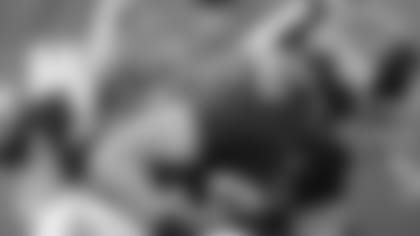 ](http://www.giants.com/photos/photos/Know-Your-Opponent-Green-Bay-Packers/81bcaf3d-26ae-47f8-80b5-2d1dacf54cdc)Know Your Opponent: Cowboys Roster The last time we played them it was my first NFL game, so I remember it well. It's definitely something I can look back on the tape and try to improve on. It's different than college because you play the same teams twice in a season. Now you can learn and improve on what you did the first time.
Looking back to Week 1, I've definitely changed and so has the team as a whole. With all the different moves and position changes, I'm playing a lot of different places on special teams than I was in my debut. It's something I can use based on the personnel from that game and the different stuff I learned from my techniques throughout the year. Hopefully I can apply it and improve.
It's been great to stay at home and play in front of the home crowd for these three games. It has definitely helped us out. The first half of the season felt like we were on the road every weekend. So it's nice to get a little homestand and get a little stretch here. It's been great playing in front of the fans here.
The veterans really set the tone for weeks like these, especially when a division game means so much to our season. It's one of the biggest rivalries in the NFL. It's legendary – Giants vs. Cowboys – especially up here. It'll be a battle.