*Safety Cooper Taylor was drafted by the New York Giants in the fifth round this past April. Throughout the year, the University of Richmond product and Georgia native will provide an inside look at his journey of making it in the NFL. This week's post picks up with Cooper and the rest of the Giants reporting to training camp Friday morning in East Rutherford, N.J.
*Here we go. It's exciting to be back in the building and get training camp started. After minicamp last month, I went home to Atlanta for a couple days and headed out to the Rookie Symposium in Ohio along with all the other drafted rookies in the NFL. That was a great experience. I learned a lot there. I learned about how to be a professional and how to do well in the NFL.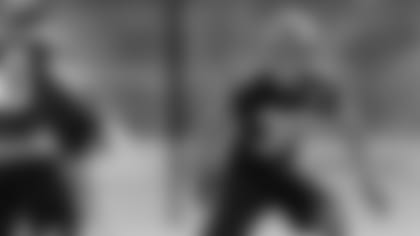 After that, I took a little break and went to Tampa to go fishing with my family for a couple days. Then it was back to Atlanta to train, and I just got here to Jersey today.
I'm excited, anxious and ready to get started. Anytime you start something new, especially something that's been your childhood dream, you're ready to get going as soon as you can. The anticipation's killing me -- I'm ready to get going.
I have no idea really what to expect today. Hopefully it's a little like OTAs and minicamp. I felt comfortable with that, and if it's like that, I'm excited to get ready.
For more posts from Cooper, stay tuned to Giants.com throughout training camp and into the season.
You can also follow him on Twitter @Coop__Taylor