Playing a game of inches, the Giants are short when it comes to Detroit's Calvin Johnson.
---
RELATED NEWS
Latest Injury Report
View the latest Giants-Lions injury report heading into Sunday's game...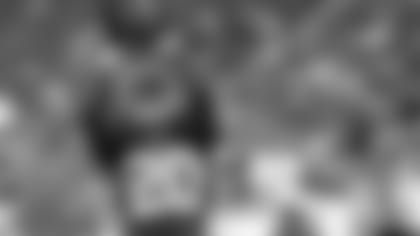 Know Your Opponent: Lions](http://www.giants.com/photos/photos/Know-Your-Opponent-Detroit-Lions/fe2d20ac-7836-461d-b2e3-00147b4904fc) The NFL's premier wide receiver stands at 6-foot-5 with an even longer wingspan and a 236-pound frame that can launch at an instant. Covering Johnson is a tall task for any defensive backfield, but he's especially challenging for a group of Giants cornerbacks whose biggest player is 6-0, 207, or five inches shorter and 29 pounds lighter than the man who last year set the NFL single-season record for receiving yards.
"We'll do some things that we'll have to do," Giants coach Tom Coughlin said today in reference to Johnson, who has 81 catches for 1,449 yards and 12 touchdowns so far in his seventh season. "We'll try to prepare ourselves that way. I'm not saying what we're going to do, but it's a good question."
It's one the coaches and players will have to solve when the Giants travel to take on the Lions this weekend. But it's nothing new for these corners – like Trumaine McBride said, "I've been this small forever" -- so Giants.com caught up with them, asking who's the biggest player they have covered in their careers and how to prepare for Johnson.
CB Prince Amukamara, 6-0, 207: "Julio Jones (Falcons, 6-3, 220) is pretty big. I went against Julio. Miles Austin (Cowboys, 6-2, 216) is pretty big, too. You've got Brandon Marshall (Bears, 6-4, 230), Alshon Jeffery (Bears, 6-3, 216). We had Ramses Barden (6-6, 224) here, so I've gotten some reps at it. You're already at a disadvantage just with the deep ball or the jump ball. I think that's just about it, but I think I can jump pretty well, so I haven't had to worry about it too much."
CB Jayron Hosley, 5-10, 178: "I've played against some pretty big receivers. But of (Johnson's) caliber? No, I wouldn't say of his size and his speed combined. But Vincent Jackson (Buccaneers, 6-5, 230) comes to mind. I don't think he's as tall as he is, but he was one of the guys I faced last year. That was my first start at corner. I'd say he probably was the biggest I've faced since I've been in the league and that I've been up against."
CB Trumaine McBride, 5-9, 185: "Definitely Calvin Johnson when I was playing with the Bears. Usually if you have a big, tall guy, he might not be as physical or he might not be as fast. But with Calvin, he's fast, physical, and big. So you just have to watch film and just find out what he does best and what he's not so good at and just hopefully make the best of what he's not good at. He's a great wide receiver. He has great ball skills. He runs good routes and he's fast."
CB Charles James, 5-9, 179: "Let's say Chris Matthews who played for Kentucky when I was in college (at Charleston Southern), and also a guy named Chris Summers, who played for Liberty. He had a small stint with Minnesota, but both were 6-5. I think Chris Matthews was the tallest at about 6-5 1/2. You've got to play with some heart. I mean Calvin Johnson is a freak. He's unbelievable. He's going to make his plays. You've just to make sure you make your plays."