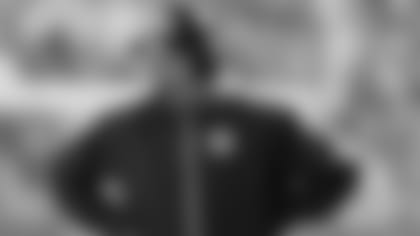 ---
A few of the players have talked about how the first quarter of the season is finished, they can't do anything about it, but they can improve in the last three quarters. Is that what you told them? Do you normally divide the season into quarters?
"I tell them that every week after every game about how you can't do anything about the last one. The quarter thing, I used to do a very elaborate presentation and sometimes it wasn't broken down by quarters. Sometimes it was broken down by the natural ebb and flow of the schedule. I stopped doing that a couple years ago. There have been references made to it, yes. The first quarter of the season is over. It was a very bad one for us, but there are three quarters of this thing to go."
There is a lot of negativity outside of this building, with commentators saying the Giants won't make the playoffs, reporters writing the team is not good, fans expressing their frustration. How much are you aware of that and do you have to make sure it's not affecting the players?
"(Senior Vice President of Communications) Pat (Hanlon) tells me basically what I have to know. But I don't encourage the players to be affected in any way by people outside this building telling them what their business is, whether things are going well or going badly. We go through the process of critical self-analysis after every game, and we're brutally honest with ourselves. So we know inside these walls exactly what we did well and what we didn't do well and what we are capable of doing. When it comes to outside commentary and criticism, we have to present a strong front, and we have to stay together and be as strong as we can possibly be, no matter what comes our way."
If you win Sunday against Philadelphia, it's possible you could be one game back in the NFC East race. Is it important to have something tangible like that to hang your hat on?
"Sure, absolutely. That's the first thing I did Monday morning."
---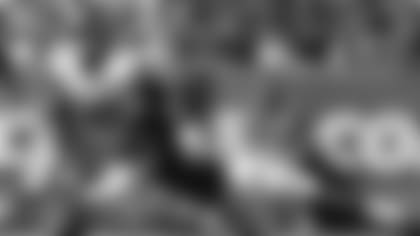 ---
You mentioned this week that Victor Cruz is playing well. After he missed the offseason program, were you concerned about what his physical and mental condition would be when he reported?
"I'm concerned about any player that is not here working during the offseason, spending time with his teammates. So yes, from that standpoint, I was. Did I think that he wouldn't be conditioned? Of course, I knew he would be conditioned. Did I think he would be in a good frame of mine? Yes, I knew he would be in a great frame of mind. He had just completed a new contract with the team that he wanted to be with. His family's excited, he's excited. Those things were never an issue. It's just getting back in sync, back with the quarterback, back in practice, back going through the ups and downs of training camp and being back to work. Those were the concerns."
You were asked on Monday about Jim Cordle and James Brewer after they started on the offensive line, but nobody asked you about Justin Pugh, though it was only his fourth game. Is that an indication that Pugh has made strides as the right tackle?
"They probably forgot to ask about him because of the other changes. He's definitely made strides and he's learned each time he's gone out to play, and he'll continue to learn as he continues to play against these outstanding defensive ends and outside linebackers."
You've had two punt return touchdowns against you and two missed field goals. The players who kicked the footballs, Steve Weatherford and Josh Brown, are veterans. Obviously, they know what to do and they're trying, so what can you say so it doesn't happen again?
"You can talk about technique and mindset, really studying themselves and their position, sharing it with their coach, accepting corrections and coaching. You can discuss things of that nature with them. And they've been very good about it."
---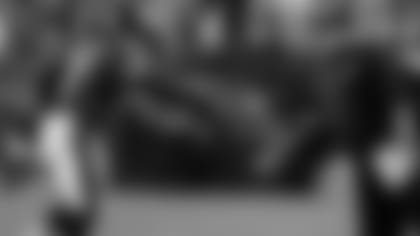 ---
When you started studying the offense Chip Kelly has installed with the Eagles, were you surprised at all at how run-heavy it is? You think of a fast-paced offense like that normally is more pass-oriented
"No, because I think we knew from studying the Oregon style that it was a heavy run-oriented offense. Of course, with respect to personnel, they have an outstanding runner (in LeSean McCoy). Is it a surprise? No, not at all."
Can you simulate the Eagles' fast tempo in your practices?
"We can, yes. It is what it is. Sometimes you do have to slow down and make sure that the scout team is doing the exact right thing, because you want to make sure the picture's perfect. But you can simulate the speed. We've done a pretty good job of that. We did it in training camp, as well."
Defensively. are they still a heavy blitz team?
"They have been, yes. Their pressure over the last four games has been very high."