EAST RUTHERFORD, N.J. – John Coughlin, the younger brother of Giants head coach Tom Coughlin, passed away unexpectedly on Monday at the Hackensack Medical Center in Bergen County, N.J.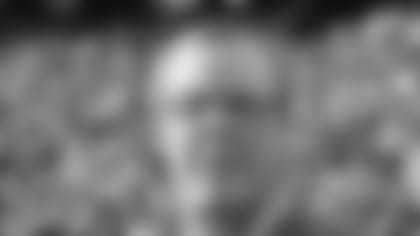 John Coughlin was 63. He lived in Hackensack. Tom, 67, is the oldest of seven siblings, including five sisters.
"Our family is thankful for the expressions of sympathy and prayers for our brother John's passing," Tom Coughlin said. "We all appreciate them. John was a friend to all. He loved life, and he will be greatly missed. He left us way too soon."
John P. "Sliver" Coughlin was born in Waterloo, N.Y. on June 6, 1950, the son of the late John L. and Betty Post Coughlin. He had lived in New Jersey for more than 20 years. Coughlin was a horse trainer and owned and operated Coughlin's Stables here in East Rutherford, virtually next door to where his brother coaches the Giants.
John Coughlin was a member of Holy Trinity Church in Hackensack and is a former member of both the Standardbred Owners Association of New York and the Standardbred Breeders and Owners Association of New Jersey.
He is survived by his loving companion, Suzanne Malloy of Hackensack; five sisters - Carole (Robert) Kingston of Canandaigua, N.Y., Kathleen Troutman, Patricia (Scott) Reed and Luann Coughlin, all of the Coughlins' hometown of Waterloo, Christine (Gabriel) Cohn of E. Long Meadow, Mass., and Tom Coughlin and his wife, Judy, as well as several nieces and nephews.
Family and friends may call at the Doran Funeral Home, 4 E. Bayard St., Seneca Falls, on Monday (Sept. 23) from 4 – 7 p.m. Funeral services will be held on Tuesday (Sept. 24) at 10 a.m. at St. Mary's Church in Waterloo, where a Mass of Christian Burial will be celebrated by Reverend Thomas Mull. Burial will follow in St. Mary's Cemetery in Waterloo.
In lieu of flowers, the family has requested donations be made in John's memory to the Tom Coughlin Jay Fund Foundation, P.O. Box 50798, Jacksonville Beach, Florida 32240.