EAST RUTHERFORD, N.J. –** One of the NFL's best rivalries will resume Sunday in Kansas City. No, it's not the Giants and the Chiefs, who will meet in Arrowhead Stadium for just the 13th time in 40 seasons.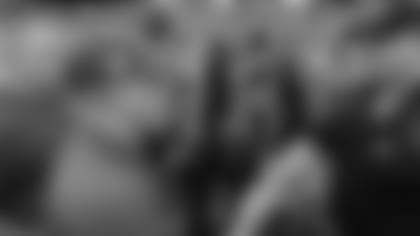 Know your opponent: Chiefs Roster](http://www.giants.com/photos/photos/Know-Your-Opponent-Kansas-City-Chiefs/6d7cd092-d361-4e60-b0ca-3eb41fb7b4da) This particular competition is between the head coaches. Tom Coughlin and Andy Reid will square off from opposite sidelines in a regular-season game for the 20th time, more than any other matchup between two active coaches. Reid leads the series, 10-9. He also won the two postseason games between their teams, in 2006 and 2008.
Coughlin and Reid first met in 2002, when the former was coaching the Jacksonville Jaguars. Jacksonville defeated Reid's Philadelphia Eagles, 28-25.
In 2004, Coughlin became the Giants' coach, joining Reid in the NFC East and commencing a nine-year streak in which they faced each other twice every season. Reid's team won 10 of those 18 meetings.
Reid was fired by the Eagles following the 2012 season. He moved to Kansas City, where he has led the Chiefs to a 3-0 start, including a victory last week in Philadelphia. Because the NFC East and AFC West are facing each other this season, Coughlin and Reid will resume their rivalry outside of the familiar confines of their division skirmishes.
Coughlin, now in his 18th season as an NFL head coach, is also a participant in the second most frequently-contested rivalry among current coaches. He has faced St. Louis' Jeff Fisher 18 times in the regular season, most often when they were division rivals at Jacksonville and Tennessee, respectively. Fisher leads that series, 11-7.
In third place on the list are Pittsburgh's Mike Tomlin and Cincinnati's Marvin Lewis. The Bengals beat the Steelers last week, but Tomlin leads the series, 9-4.
Since the 1970 merger, few head coaches have competed against each other as often as Coughlin and Reid. Two pairs of coaches met 23 times apiece – and all four coaches are in the Pro Football Hall of Fame.
Former Giants coach Bill Parcells, who was enshrined in the Hall last month, was 14-9 in regular-season games against Washington's Joe Gibbs (including six meetings from 2003-2006, when Parcells coached the Dallas Cowboys and Gibbs was in his second stint with the Redskins). Also, Marv Levy, who coached the Chiefs for five seasons and later led Buffalo to four consecutive Super Bowls, was 17-6 against Miami's Don Sula, the winningest coach in history.