It wasn't lip service when the Giants said they signed defensive tackle Cullen Jenkins because he could play multiple positions.
He showed that versatility in Saturday night's preseason opener.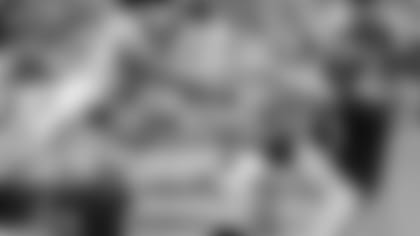 Gameday Photo Gallery](http://www.giants.com/photos/photos/Gameday-Giants-vs-Steelers-Game-Photos/5707cfd6-4833-4d46-871b-ea5eaaabcb1a) The 10-year vet, who played the last two seasons in Philadelphia after seven with Green Bay, has seen and done it all. So it was no problem when he had to step in and start for Justin Tuck at defensive end against the Pittsburgh Steelers.
Tuck missed two practices leading up to the game due to a stiff back, and Jenkins spent those days at end. He carried it over to Heinz Field, sacking quarterback Ben Roethlisberger for a loss of eight yards on the opening series of the Giants 18-13 victory.
"I just had a feeling I was going to be one-on-one, and I pushed [the offensive lineman] up the field a little bit," Jenkins said of the play that led to Damontre Moore's punt block. "I had a good inside move on him. In addition, the opposite side defensive end had some good push and I was able to get him down."
Jenkins was a part of the front office's plan to bolster the defensive line, and he set the tone early. The Giants went on to rack up four more sacks, but Jenkins says there is always room for improvement.
"I felt there were some snaps that I could have played better," he said. "I'm going to go back and look at film and see where I can improve that. I think the energy was great, the toughness was there. For the first time being in a game situation, I think everybody stepped up and played a really good game."