After opening up New York's Fashion week, Victor Cruz traveled to the west coast, where he and teammate Mario Manningham were presenters at the 54th Annual Grammy Awards last night.
The two Giants wide receivers, coming off their team's Super Bowl victory, handed out the "Best Rock Performance" to the Foo Fighters. Meanwhile, Cruz found time to do his patented salsa dance onstage inside the Staples Center in Los Angeles.
"You grow up watching the show and watching all the artists, seeing all the great artists sitting in the crowd and you see them throughout the show," Cruz said. "So never in a million years did I think I would be one of those guys sitting in that crowd. It's definitely a good time and I'm happy to be here."
Among all the musicians gathered, Cruz was most excited to meet Drake.
"That was my guy," he said. "He's so cool. We shook hands, and he's a fan of my work. And I'm definitely a fan of his stuff. So that was a good moment for me."
As for Manningham, he couldn't wait to meet the host of the show, LL Cool J.
"We met LL in the back," Manningham said. "He's a legend. Knowing that he's going for us, the New York Giants, it was just a pleasure to meet him."
In the whirlwind of winning a game that transcends sports, football was still discussed backstage. Cruz, who will now return to New Jersey for some charity work and a few more public appearances, was asked for his favorite Super Bowl memory.
"Mine was definitely Mario's catch," he said. "We were driving, and that catch was just so amazing. He's got to go up there with all the Tyree's and all those guys. That was just huge for us. Once he made that catch and I saw it on the screen and got those two feet in, I was excited. I knew we were going to win after that."
Much of the night honored the life of Whitney Houston, who died on Saturday at the age of 48, and the Giants community (and sports world as a whole) had a connection to the Newark native. Houston delivered one of the most memorable national anthems on Jan. 27, 1991 before the Giants defeated the Buffalo Bills in Super Bowl XXV in Tampa, Fla. In the wake of the Gulf War, it has been regarded as the greatest music in sports moment and was ranked the No. 18 greatest Super Bowl moment overall, according to ESPN.
"If you were there, you could feel the intensity," Houston once said about the performance. "You know, we were in the Gulf War at the time. It was an intense time for a country. A lot of our daughters and sons were overseas fighting. I could see, in the stadium, I could see the fear, the hope, the intensity, the prayers going up, you know, and I just felt like this is the moment. And it was hope, we needed hope, you know, to bring our babies home and that's what it was about for me, that's what I felt when I sang that song, and the overwhelming love coming out of the stands was incredible."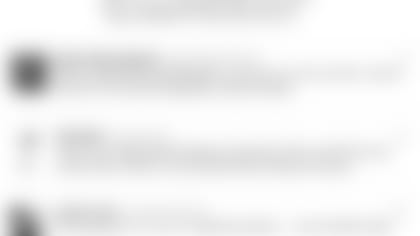 Peter King's Monday Morning QB: Giants learned a long time ago of 's poise, toughness [Sports Illustrated].
The hidden play of Super Bowl XLVI: Justin Tuck
's third-quarter sack [Yahoo!].