Anything can happen on any given…Wednesday.
The NFL announced yesterday that the Super Bowl champion Giants will host the league's season opener as usual, but will the game will be moved up to Wednesday from the traditional Thursday start to avoid a conflict with President Barack Obama's speech at the Democratic National Convention.
According to lead editor of NFL media publications Jon Zimmer, the Sept. 5th contest in MetLife Stadium will be the first game played on a Wednesday since Sept. 22, 1948 (for you political junkies, that was six weeks before Harry Truman upset Thomas Dewey in the presidential election).
In keeping with the election theme, why not have a vote on which team you'd want to see the Giants face in a little more than six months.
But first here's a look at how the Giants have stacked up historically against their 2012 opponents. The league schedule is expected to be set during the NFL meetings in March.
**Opponent: Overall record against (streak)
**Green Bay Packers: 24-31-2 (W-1)
New Orleans Saints: 14-12 (L-3)
Pittsburgh Steelers: 44-28-3 (W-1)
Philadelphia Eagles: 82-74-2 (L-1)
Dallas Cowboys: 42-56-2 (W-2)
Washington Redskins: 92-64-4 (L-2)
Cleveland Browns: 20-27-2 (L-1)
Tampa Bay Buccaneers: 12-6 (W-3)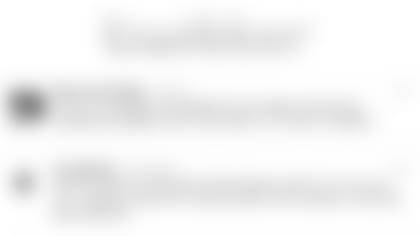 Giants star Antrel Rolle![](/team/roster/antrel-rolle/89edc2f3-1c62-4800-a941-85327aa8b4d9/ "Antrel Rolle") tells Guttenberg kids: Put education first. [The Jersey Journal]