On the day of the ticker-tape parade, President Barack Obama called Tom Coughlin to offer his personal congratulations to the Giants and customarily invite them to the White House at a later date.
Three weeks later, the commander-in-chief spoke with the editor-in-chief of Grantland.com, Bill Simmons, and had more to say about Big Blue.
The president, sitting down with Simmons for his "B.S. Report" podcast, brought up the Giants' journey to Indianapolis when asked about a potential college football playoff system.
"Because part of what makes sports great, part of what makes March Madness great, the NFL playoffs great, is every once in a while something happens during the playoffs that shows the character of a team," Obama said.
"Look at the Giants this year. Nobody would have picked them. They wouldn't have been crowned as champions if you had a coaches' poll at the end of the year. But they made the plays when it counted."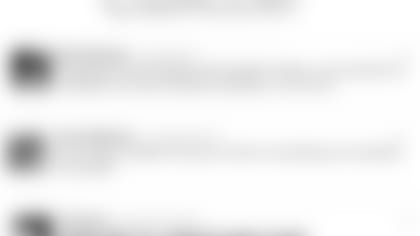 It took coach Mike McCarthy five weeks before he had the time and was in the right mood to watch tape of the Green Bay Packers' 37-20 loss to the New York Giants in the NFC divisional playoffs.
"This will be a game I still don't have my hands around," McCarthy said at the NFL combine. "If you can keep your team on a path, you have a chance. The Giants are an example of that. They got a lot of things moving in a positive motion at the end of the year."
When the New York Giants won the Super Bowl last month, Marysville (Ohio) took pride in the fact that two of its own played a role: linebacker and scout Steve Devine. [The Columbus Dispatch]
New York Giants guard David Diehl* *talks about winning the Super Bowl and describes the evolution of QB into the player he is today on "The Herd with Colin Cowherd." [ESPN Radio]