Safety Dane Belton experienced trials and tribulations quicker than most rookies. After suffering a broken collar bone in training camp, Belton was sidelined for the remainder of preseason as his NFL debut did not come until Week 2. But the fourth-round pick out of Iowa was asked to play a larger role in Wink Martindale's defense in the wake of Xavier McKinney's injury over the bye week. He recently joined John Schmeelk on the Giants Huddle podcast to detail his heightened responsibilities and acclimation to the league.
Belton admitted that professional football, though physically demanding, has not presented as many surprises as he expected. Instead, he was happy to find that his extra time, once dedicated to a college education, enables him to study, prepare, and focus on physical recovery. Belton cited fellow Iowa Hawkeye alumni, Ravens safety Geno Stone and Titans safety Amani Hooker, for priming his expectations of the league. Similar to his Iowa tenure, Belton shared that Martindale's "position-less defense" enables him to play to his strengths.
Those traits have shown up on Belton's stats sheet as well. He earned his first career start in Week 10 against the Texans and made a crucial red zone interception. Belton recapped the play and revealed how he leverages his classroom learning each week.
"They hit a play similar to that (on) the play before," Belton said. "There's not a lot of times in the league you get to redo a play." He added that it's about "using the information and not letting them beat you twice."
Each time he evaluates his performance, Belton said there's "never a time that I think I was perfect." He expressed his eagerness to resume film studies on Monday and gather information about the upcoming opponent. Asked why the defense is so impactful in the red zone, he credited that preparation.
Belton and the Giants will be put to the test Sunday when they take on the fourth-highest scoring offense in the league, led by Lions quarterback Jared Goff. As the defense prepares for a heavy play-action offense, Belton has one key takeaway: "It starts with great eyes."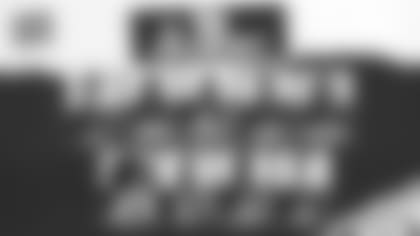 Vote Giants to 2023 Pro Bowl Games
Online voting is now open for the 2023 Pro Bowl Games. Vote for your favorite Giants players.