EAST RUTHERFORD, N.J. – Tom Coughlin reminded his players throughout practice today that turnovers won't be tolerated.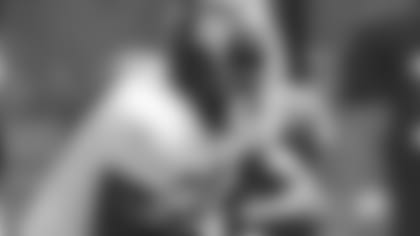 View photos from team practice](http://www.giants.com/photos/photos/Photos-from-Practice-911/c8b351d3-5291-40cd-8a09-227cabcbde04) "He was just yelling, (hold the ball) 'High and tight' and making sure we had two hands on the ball in certain situations," running back David Wilson said. "If we didn't, he got on us. He was on everybody. He wanted to eliminate it from the whole team."
Coughlin dislikes looking back, but he can't easily forget the Giants committing six turnovers in their season-opening 36-31 loss to the Cowboys in Dallas on Sunday. Their inability to secure the ball was personified by Wilson, the second-year back who lost two fumbles, the second of which was returned 27 yards for a touchdown by safety Barry Church. Wilson was directed to remain on the sideline for the remainder of the game.
Wilson said Coughlin spoke to him about the fumbling issue.
"Not just to me, though, the whole team because next time it could be somebody else," Wilson said. "So he wants to fix it with the whole team. He's doing his part and we've got to do our part when we get on the field."
It was the second time in his brief career that Wilson was removed from a game because he fumbled; it also happened in the 2012 season opener vs. Dallas. But Wilson said he is not concerned about losing his job.
"You can't worry about that kind of stuff," he said. "You've just got to go out there and play your game and make plays. Fumbles have to be eliminated and that's something that's not going to help the team win. You can't worry about it too much, but you've got to make sure you don't do it. If you do it, it's not going to help the team, you'll have bad results. I'm just going out there and playing my game."
Coughlin declined to say today if Wilson will start Sunday, when the Giants meet the Denver Broncos in their home opener.
"I'm just moving forward," Wilson said. "You can think about it too much and hurt your play, so right now I'm just focusing on going out there and making plays and helping my team."
Four players did not practice: linebacker Dan Connor (neck), cornerback Prince Amukamara (concussion), tackle David Diehl (thumb) and tight end Adrien Robinson (foot).
Without Connor, the Giants have only four healthy linebackers – Mark Herzlich, who replaced Connor in the middle of the defense, Spencer Paysinger, Keith Rivers and Jacquian Williams.
Coughlin said of Amukamara, "He does feel pretty good but he's got to follow the (concussion) protocol."
Center David Baas, defensive end Damontre Moore (shoulder) and running back Da'Rel Scott (who left early with a knee injury) were limited. Moore celebrated his 21st birthday today.
For the Broncos, cornerback Champ Bailey (foot), tight end Joel Dreessen (knee) and linebacker Wesley Woodyard (ankle) did not practice.
Wide receivers Eric Decker (shoulder) and Wes Welker (ankle) were among those who were limited.