In the NFL, you need to learn to crawl before you can walk.
In David Wilson's case, you flip before you leap.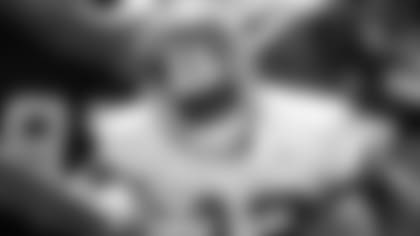 Photos: Best Giants RB Tandems
](http://www.giants.com/photos/photos/NYG-RB-Tandems/1efe7fe5-f9d3-4e6c-a520-ab602d5f929f) NFL.com is profiling the top 40 players it sees "Making the Leap" in 2013, and the Giants' second-year running back and return specialist, known for his gymnastic touchdown celebrations, came in at No. 3 on the list.
And why will he do it? Chris Wesseling writes, "Outside of Adrian Peterson and C.J. Spiller, there might not be a more dynamic athlete at running back in the NFL. Wilson was the top performer at the 2012 NFL Scouting Combine in the vertical jump, broad jump, 20-yard shuttle and 60-yard shuttle. He once blazed a sub 4.30-second 40-yard dash on a fast track at Virginia Tech.
"Without question, Wilson has the physical tools to excel as an NFL starter. The two videos below highlight the 2012 first-round draft pick's ability to accelerate from first gear to fifth as quickly as any back in the NFL. Note the explosive first step, smooth, natural cuts and breathtaking long speed. If the defense gives him a crease, he will exploit it -- often untouched to the end zone."