EAST RUTHERFORD, N.J. – The Giants were better by half on Sunday, and the result was a complete and satisfying victory.
In their first three games, they had been outscored in the first two quarters, 70-24, while getting the best of their opponents in the second half, 39-24. But they were victorious in just one of those games, and they needed an epic comeback last week at Tampa Bay to earn that.
But the Giants took control early on Sunday in MetLife Stadium. The defense stole the ball away on the game's third play. The offense scored a touchdown on its first possession. And the Giants never looked back while rolling to a not-that-close 24-3 thrashing of the Washington Redskins that left them with a 2-2 record at the quarter pole of the NFL season.
"I think our defense did a terrific job," coach Pat Shurmur said. "We made a few tweaks, I don't think we made a lot of massive changes, but we made a few tweaks this week that I think settled our guys down, helped them be more comfortable. They were more disruptive, (and) we got pressure on the quarterback."
Washington's three points, eight first downs, 176 total yards, 55 rushing yards, 121 passing yards and 23:51 time of possession were far and away season lows for a Giants opponent. The three-game averages entering the game were 31.3 points, 23.7 first downs, 460.3 total yards,128.0 rushing yards and 332.3 passing yards.
The Giants also intercepted four passes and recorded three sacks of two Washington quarterbacks. And they did all that without one of their defensive captains, linebacker Alec Ogletree, who was inactive with a hamstring injury.
"Our point this week was to start off fast and finish even stronger," defensive tackle B.J. Hill said. "That's what we came out and did. It's exciting. We came out and did our thing. We got some turnovers, three and outs, and that's how we like to play."
"We played great," cornerback Janoris Jenkins said. "We played all around great football: defense, special teams, offense. I just think we started fast this week and we kept our feet on the gas."
The two key performers on offense played a total of nine snaps on that unit in the home opener just two weeks ago. In his second start, quarterback Daniel Jones completed 23 of 31 passes for 225 yards, one touchdown and his first two career interceptions, both by cornerback Quinton Dunbar. Wayne Gallman, substituting for the injured Saquon Barkley, led all rushers with 63 yards on a career-high 18 carries, and scored touchdowns on a six-yard reception and a one-yard run on the Giants' first two offensive possessions to give the Giants what proved to be an insurmountable 14-0 lead.
"The whole focus was to come out fast," Gallman said. "You know we don't want to come out hot in the second half. We want to come out hot in the first half, so the focus was just getting that first drive going and we did. We got it done."
"Wayne had a great game," Jones said. "We had a lot of confidence in him, and I think he's a really good player. I don't think anyone was surprised by how he played. But certainly, he was a huge piece of this win today."
The offense scored just three points in its last eight possessions (not counting the end-of-game kneel-downs). But the defense kept Washington from threatening all day.
Fittingly, the defense scored the third touchdown, on a 32-yard interception return by safety Jabrill Peppers.
"It felt good, we had a great week of preparation, I watched extensive film because I wanted to take the challenge of guarding (tight end) Vernon Davis real personal," Peppers said. "I recognized the set, I knew they liked the over routes out of that formation. I trusted my gut, slipped underneath it, he tried to get it out, I switched my arm and saw nothing but daylight in front of me, it had to be six."
The defense had plenty of other key contributors. Rookie linebacker Ryan Connelly intercepted his second pass in as many weeks on the game's opening series and registered his first career sack when he tackled Case Keenum for a two-yard loss on Washington's next possession. But he suffered a potentially serious knee injury in the second half.
Jenkins, whose coverage skills were targeted for criticism after Mike Evans finished with 190 receiving yards in Tampa last week, twice intercepted rookie substitute quarterback Dwayne Haskins, the third two-pick game of his career and second with the Giants.
Markus Golden, Oshane Ximines, Dalvin Tomlinson and Tuzar Skipper each had a half-sack.
David Mayo started for Ogletree and led the team with eight tackles (four solo).
"Anytime you can come out and perform together at a high level, it's motivation for everybody," Golden said. "You get to watch the film, watch everybody flying around. I felt the energy. Everybody was celebrating and having a good time. That's always good and it's always good for everybody to feed off of."
"They did just a really, really terrific job," Shurmur said. "They were about their business this week, they kept the noise out, and I watched it. I watched their preparation this week and I really felt like we on defense this week made improvements on the practice field that then showed up in the game. Now what we have to do is continue to build on that."
Their next chance to do that is Sunday at home against the Minnesota Vikings.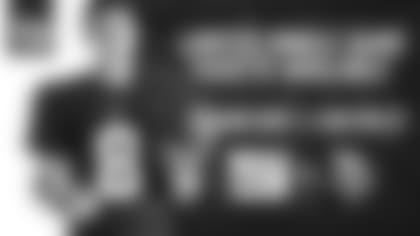 Limited tickets on sale for Giants vs. Vikings
See the Giants take on the Vikings on Sunday, October. 6 at 1:00 PM ET