AT A GLANCE: Daniel Jones will get a game ball for winning his first start at MetLife Stadium, but he can hand it off to the defense. The Giants overcame some first-half woes that plagued them in the first three weeks and shut down the Redskins in a 24-3 victory on Sunday. Jones is now 2-0 as a starter after guiding a thrilling comeback a week ago in Tampa Bay.
UP NEXT: The Giants play two games in five days, beginning with a Week 5 visit from the Minnesota Vikings. Big Blue then heads to Foxborough to face the New England Patriots on a Thursday night. The Giants, who have lost the previous two meetings with the Vikings on the road, will host Minnesota for the first time since Oct. 21, 2013, when they earned a 23-7 Monday night victory.
WHAT WE LEARNED ABOUT THE OFFENSE:
*With Pro Bowl running back Saquon Barkley out indefinitely due to an ankle injury, Wayne Gallman started for the Giants in Week 4. He opened the scoring with a six-yard touchdown from Daniel Jones, who started for the first time in front of the MetLife Stadium crowd, midway through the first quarter. Entering Week 4, the Giants had scored 17 points (two touchdowns and field goal) on their first offensive possession, second-most in the NFL behind Baltimore. The Redskins had not allowed a point on an opponent's first possession – until Sunday.
The drive, which began in Washington territory thanks to a takeaway by the defense, was kept alive on a five-yard completion to wide receiver Sterling Shepard on fourth-and-two from the Redskins 24. Gallman finished with over 100 yards from scrimmage and two total touchdowns.
*Jones completed 23 of 31 passes for 225 yards and a touchdown. He was intercepted on back-to-back drives in the second quarter. They were the first two of his career, including preseason. The dual-threat quarterback wowed the home crowd late in the third quarter when he spun out of pressure and ran for 16 yards to convert a third-and-13. However, the drive was spoiled by a lost fumble by undrafted rookie running back Jon Hilliman at the goal line. Hilliman was promoted off the practice squad earlier in the week when wide receiver Russell Shepard (foot) was placed on injured reserve.
*Shepard had the team's longest run for the second week in a row. He broke a 23-yarder after a 19-yard gain in Tampa Bay. He also led the team with seven catches for 76 yards.
WHAT WE LEARNED ABOUT THE DEFENSE:
*Rookie Ryan Connelly was playing like the steal of the 2019 draft until a knee injury forced him to leave in the fourth quarter. A week after he recorded his first career interception in Tampa Bay, he grabbed another on the Redskins' opening drive on a tipped pass by cornerback Janoris Jenkins. It led to seven points for the Giants. Connelly also recorded a sack among his five tackles. Unfortunately, his day ended when he suffered the injury with 12:24 left in the game. Connelly was already running the defensive huddle in place of injured linebacker and defensive co-captain Alec Ogletree (hamstring). Tae Davis (concussion) also did not play.
*After the interception, the Giants forced punts on the next three possessions with Case Keenum under center. The Redskins then turned to rookie quarterback Dwayne Haskins, the 15th overall pick in the draft, late in the second quarter. He led them down to a first-and-goal, but the Giants made a stand to force a short field goal. The Giants had allowed a league-high 70 points entering Week 4 (23.3 points per game), but they gave up only three on Sunday.
*Defensive coordinator James Bettcher was asked earlier in the week why safety Jabrill Peppers had not made many impact plays so far in his first season with the Giants. He responded, "I think Jabrill has played extremely hard. When I go back and look at it, I don't see the ball going his way a ton." Well, Haskins went his way in the third quarter, and it didn't end well. The third-year pro intercepted the rookie and returned it 32 yards for a touchdown to extend the Giants' lead to 24-3.
*Jenkins made it a long game for Haskins, intercepting him two more times in the second half. It was the third multi-interception game of his career. In all, the Giants finished with four interceptions and three sacks.
WHAT WE LEARNED ABOUT SPECIAL TEAMS:
*The Giants didn't get much in the return game on Sunday. After TJ Jones muffed his first two punt returns, Peppers assumed his duties for the rest of the first half. Jones, however, was back to receive in the second half.
*Riley Dixon averaged 55.5 yards on three punts, all of which were downed inside the 20. He now has nine on the season.
INJURY REPORT: NYG – LB Ryan Connelly (knee), LB Lorenzo Carter (neck). WAS – CB Josh Norman (knee, returned), CB Fabian Moreau (knee, returned), LB Ryan Anderson (elbow).
INACTIVES: NYG – RB Saquon Barkley (ankle), LB Alec Ogletree (hamstring), LB Tae Davis (concussion), QB Alex Tanney, G Chad Slade, OT Eric Smith, TE Kaden Smith. WAS – C Chase Roullier (knee), G Brandon Scherff (ankle), TE Jordan Reed (concussion), WR Terry McLaurin (hamstring), QB Colt McCoy, CB Aaron Colvin, LB Cassanova McKinzy.
LINEUP CHANGES: NYG – Wayne Gallman for Barkley at RB. WAS – Kelvin Harmon for McLaurin at WR, Tony Bergstrom for Roullier at C, Wes Martin for Scherff at RG, Vernon Davis for Reed at TE.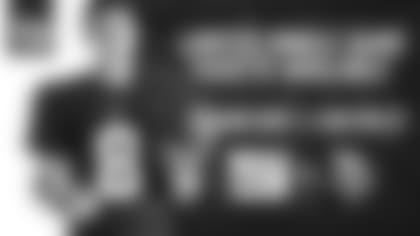 Limited tickets on sale for Giants vs. Vikings
See the Giants take on the Vikings on Sunday, October. 6 at 1:00 PM ET