The Giants welcomed back a familiar face when they signed cornerback Aaron Ross, who was originally drafted by the team in 2007 and won two Super Bowls as a Giant. The veteran defensive back, who played for the Jaguars for a season in 2012, will come back to a roster eight-deep at his position.
Here is a look at the position as it currently stands: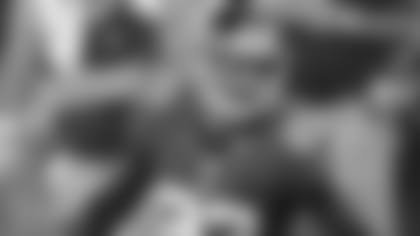 COREY WEBSTERHeight:
6-0
Weight: 200
Age:31
2012:16 GS, 58 TACK, 4 INT (45 YDS), 13 PDNotes:
Entering his ninth season with New* *York; durable player having started at least 13 games since 2008, including all 16 in 2008, 2011, and 2012; notched four interceptions in 2012, which was tied for the second-highest total of his career (2010); Two-time Super Bowl champion and starter; Tied with Justin Tuck for longest Giants tenure on defense.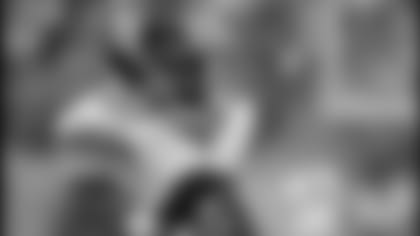 PRINCE AMUKAMARAHeight:
6-0
Weight: 207
Age:23
2012:13 GP, 11 GS, 53 TACK, 1 INT, 7 PDNotes:
Steadily grew into the starting role in 2012 opposite Webster;* *Has missed time due to injuries, including the first half of 2011 after being drafted by the Giants in the first round; Recorded his only interception of 2012 in a 26-3 victory over San Francisco, where he broke up another three passes and made six solo tackles; Had a career-high 10 tackles at Cincinnati in Week 10 of last season.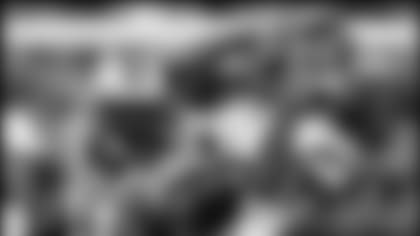 JAYRON HOSLEY
Height: 5-10
Weight: 178
Age:22
2012:12 GP, 6 GS, 40 TACK, 1 INT, 5 PD, 1 FF, 1 FR
Notes:Giants' third-round draft pick in 2012; Made his first career start in Week 2 of his rookie campaign; Notched his first interception the next week in a 36-7 victory against Carolina (a game which he also started); Recovered a late fumble to seal the Giants' victory over Washington in Week 7.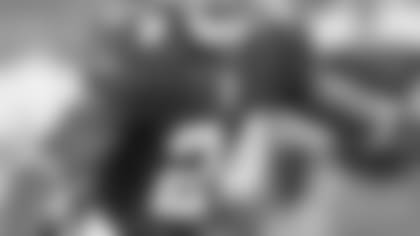 TERRELL THOMASHeight:
6-0
Weight: 191
Age:28
2012:Missed entire seasonNotes:
Re-signed with Giants last month; Has not played in a regular-season game since Jan. 2, 2011, the final game of the 2010 season; Missed entire 2011 and 2012 seasons after tearing his right anterior cruciate ligament; Open to switching positions to safety if it will help him get on the field; Led the team in tackles and interceptions in 2009 and 2010, his last two healthy seasons.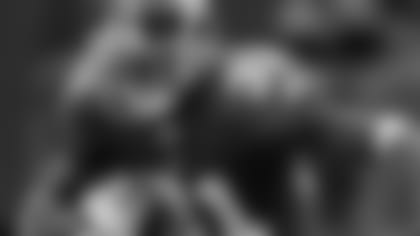 AARON ROSS
Height: 6-0
Weight: 197
Age: 30
2012 (JAX):14 GP, 9 GS, 46 TACK, 3 PD
Notes: Originally a first-round draft pick (20th overall) by the Giants in 2007; Started 50 of 79 games for the Giants before joining Jacksonville in 2012; Recorded four interceptions for the Giants in 2011; Two-time Super Bowl champion and starter.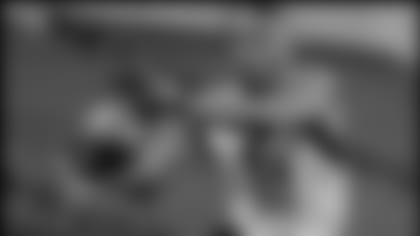 TERRENCE FREDERICK
Height: 5-10 
Weight: 187
Age:23
2012: 2 GP, 2 TACKNotes:
Drafted by Steelers in the seventh round in 2012; Released on Aug. 31, 2012 and signed to Giants Practice Squad on Sept. 7, 2012; Signed to Giants 53-man roster in December.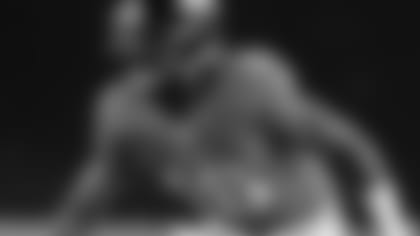 ANTONIO DENNARD
Height: 5-11
Weight: 190
Age:23
2012: Signed as a free agent from Langston University by the Jacksonville Jaguars on May 4, 2012, waived on Aug. 31 and spent most of the season on Jacksonville's practice squad.
Notes:Signed to reserve/future contract with the Giants in January; Played in all four 2012 preseason games and intercepted passes vs. Atlanta and Baltimore (which he returned 45 yards for a touchdown) and had two tackles, both against the Giants on Aug. 10; As a senior at NAIA Langston, Dennard had 27 tackles, 6.5 tackles for loss and three interceptions.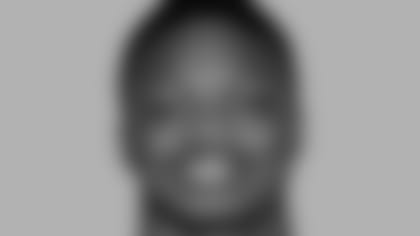 BUDDY JACKSONHeight:
6-1
Weight: 180
Age:24
2012:Signed as a rookie free agent by the Indianapolis Colts; Waived injured on Aug. 15; Joined the Washington Redskins' practice squad on Nov. 12 and spent the rest of the season there.Notes:
As a senior at the University of Pittsburgh, had 34 tackles (23 solo), four passes defended and a fumble recovery.