Will Allen Bradford get a chance to show what he has? The man can hit and Seahawks hated to see him go. He might add a little bit more to our linebackers. I understand the Giants are trying to build from within but our linebackers are not the answer right now. And will Will Hill get a shot to make a start once he comes back?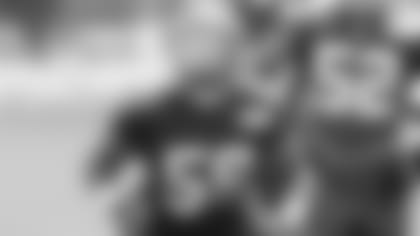 Read More From Eisen's Mailbag](http://www.giants.com/news-and-blogs/eisens-mailbag.html) Dear William:
I think at some point Bradford will get an opportunity to play linebacker, but not until he fully learns the defense. The Giants didn't add him to the roster with the idea of making him a permanent spectator. He'll likely make a more immediate impact on special teams. Regarding Hill, I don't know if he'll start any games, but he'll play as long as he's in shape. Hill has played well and can certainly help the defense.
I'd like to know your take on the recent success of the NFC South vs. the Giants. The shutouts by Carolina last week and last season by the Falcons. Do you think this division has the Giants number?
Dear Matt:
No, I don't think the division reference is relevant in this context. The Giants were 3-1 in the NFC South last season. Yes, they've lost shutouts the last two times they played teams from that division, but that had more to do with how well those teams played – and, frankly, how poorly the Giants played – on those particular days.
The dumbest thing I hear on TV is people calling the Giants the New York Football Giants. Is there another sports team with that name?
Dear Mike:
No, there isn't but you don't have to get all worked up about it. The reference probably stretches to the Giants' first season in 1925. They shared the Polo Grounds with the baseball Giants for the first 30 years of their existence. The baseball Giants left New York in 1957. Announcers routinely said "football" Giants to distinguish between the two franchises. For some reason, the tradition is continued by some announcers today, though the baseball Giants haven't been in New York in 56 years. Some traditions die hard, I guess.