With the loss of Osi Umenyiora and Justin Tuck in the last two years, is there a good reason the Giants did not sign Jared Allen to a contract? We still don't know if JPP's back is healed, and Allen would have been an automatic upgrade to the front four lineup.** -Jack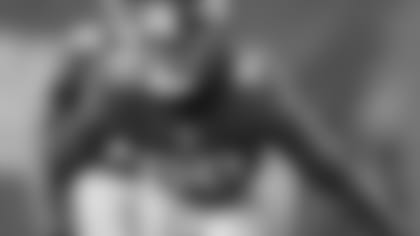 Read More from Eisen's Mailbag Dear Jack:
You certainly have a strong conviction on this, but it obviously is not shared by those who make those decisions on the Giants. I disagree that you can draw a straight line from Umenyiora and Tuck and have it lead to Jared Allen. Obviously, Allen is a very talented player. But would he have been a good fit for the Giants' scheme? Would signing him have been economically responsible? They are trying to upgrade numerous positions. Giving a large contract to a player like Allen might have precluded them from fortifying another position. And by the way, the Giants believe JPP's back is fine and are hopeful he will have a big season. There's no point in signing a big ticket right defensive end if you already have one in the house.
With the players the Giants picked up during free agency, not counting who they may draft, are the Giants today a better team than last year across the board?
-Robert
Dear Robert:
Well, it's difficult to definitely answer that question five months before the first regular-season game is played. With the upgrades at offensive line, the secondary, running back and linebacker, it appears on paper the roster is deeper and more talented. And that's before the draft and more potential veteran additions. But games aren't played in the spring. Let's take the field before we decide if this team is better than the 2013 Giants.
What made the Giants so sure about J.D. Walton? He's been plagued with injury for years and why did they choose him over Brian De La Puente? He's a good center and Chicago got him for very cheap. I feel kind of iffy about J.D. Walton being a day one starter.
-Alfonso
Dear Alfonso:
I disagree with the statement "he's been plagued with injury for years." Walton has had one injury. It was a pretty severe ankle injury that cost him most of 2012 and the entire 2013 season. But he is now recovered. Before he was hurt, Walton was good enough to start the first 38 games of his career, including two in the playoffs. The Giants are sure about him because he's proven he's a top-shelf center and he is now healthy. The personnel department invested a lot of time and effort into studying the available offensive linemen. I respect the fact that you feel "iffy," but I'll put my trust in the experts.