Do you think that Tom Coughlin is a lock for the Hall of Fame right now with two Super Bowl wins over the Patriots? Or do you think that his inconsistent teams and recent struggles will hurt that quest? ** -Mike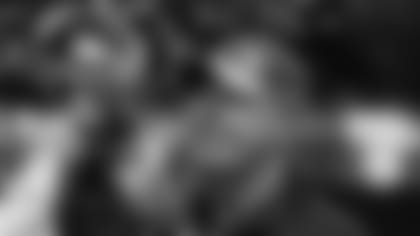 Read More from Eisen's Mailbag Dear Mike:
Very few former players and coaches are locks for the Pro Football Hall of Fame. Joe Montana and Don Shula were locks. Anyone below that stratosphere is subjected to the whims of the selection committee (see, for example: Parcells, Bill, who also coached the Giants to a pair of Super Bowl victories, reached a third with the Patriots and was not voted into the Hall the first two or three years he was eligible. I think Coughlin deserves entry into the Hall, not only for his work with the Giants, but in Jacksonville, where he took the Jaguars from an expansion team to four consecutive playoff berths and two AFC championship games. But the members of the committee will make that decision once his body of work is complete.
With our need for offensive linemen last season, why didn't Eric Herman play a down?
-Peter
Dear Peter:
If the coaches thought Herman could contribute to an injury-depleted line, he would have been signed off the practice squad a lot sooner than Week 17. He just was not ready to play. Herman was a seventh-round draft choice. He learned a lot and improved during his season on the practice squad. That should give him a chance to make the roster in 2014.
Any chance the Giants will convert Henry Hynoski to play TE so they can keep both John Conner and the Hynosorus on the roster and on the field at the same time to take advantage of both of their blocking abilities?
-Stephen
Dear Stephen:
I doubt it. Hynoski has a fullback's body and skill set. And it's likely new offensive coordinator Ben McAdoo will want tight ends who are exceptional receivers. Hynoski can catch the ball, but his receiving skills will never keep a defensive coordinator up at night. Hynoski will stay at fullback.