As a Phoenix resident, I don't get much info on the G-men. What's the status on David Wilson, will he be playing anytime soon?**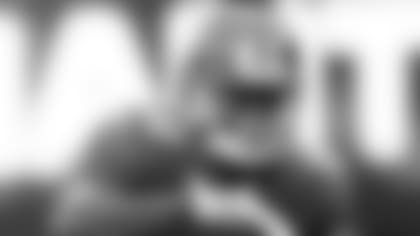 Read more from Eisen's Mailbag Jeez, Don, you should be checking out Giants.com every day for your Giants news. Wilson's status remains a mystery. Jerry Reese said at his news conference on Oct. 29 that he has nothing new to report. Wilson is expected to undergo more tests after the Giants' bye. Asked if Wilson's injury was career-threatening, Reese said, "I don't want to stand up here and say something is career-threatening, but anytime you have a situation with your neck and your spine, those are some serious things that you need to take into consideration."
I followed Mark Herzlich at Boston College and thought he could be an impact linebacker. What happened?
Dear Stephen:
The pro game is a lot faster and more advanced than college football. Herzlich has made some plays on defense and special teams, but Jon Beason is an experienced three-time Pro Bowler who has been a terrific addition to the defense and in the locker room. Replacing Herzlich with Beason was a sound move. But Herzlich has and will continue to contribute.