Why did they keep Curtis Painter over David Carr? Carr knows the offense from being in the organization as long as he has, and more of a proven track record. Painter has never started other than mop-up duty.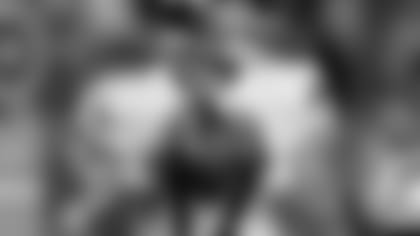 Read More From Eisen's Mailbag](http://www.giants.com/news-and-blogs/eisens-mailbag.html) Dear John:
This is what Tom Coughlin said: "We simply based it on the preseason." Painter threw for 289 yards in 51 attempts, Carr 163 yards on 30 passes. Painter has a strong arm and the Giants believe he can develop and improve in their program. Carr was entering his 12th NFL season. He was a valuable backup here, but what you see is what you get with him. And the Giants also have Ryan Nassib to pick up some of the scout team duties that were Carr's.
I was surprised to see that the Giants decided to go with four tight ends and only three safeties for the final 53. Considering the Giants' frequent usage of multiple safeties on defense and rare use of multiple tight ends on offense, this move seems confusing to me. Why do you believe coach Coughlin chose to use one of the final spots at tight end instead of the thin safety or linebacker positions?
Dear Ben:
First, the roster is not final. It's never final. The Giants are looking at players every day and often working them out. The roster you see today could be different on Wednesday or next week. Adrien Robinson and Larry Donnell each showed more at tight end in training camp and the preseason than the safeties and linebackers who were released, in the decision-makers' opinion. Robinson hurt his foot last week in New England and it's not known how long he will be sidelined. The coaches determined they needed another tight end more than another safety or linebacker. But again, that can change at any time.
Who do you see emerging as the backup for David Wilson? I think Michael Cox was impressive in preseason but Da'Rel Scott has the experience?
Dear Charles:
Until Andre Brown returns, I think Da'Rel Scott will play a larger role on offense than Michael Cox. Scott has more experience and Cox will likely have more special team duties, including kickoff returns.

ASK YOUR QUESTIONS TO EISEN'S MAILBAG