With the offensive line slightly altered why wouldn't more quick passes, bubble screens and check downs to the backs be called? Also, what happen to Eli's shoulder shrug pump fake he use to do a few years ago to try and freeze the linebackers for an extra second in the pocket?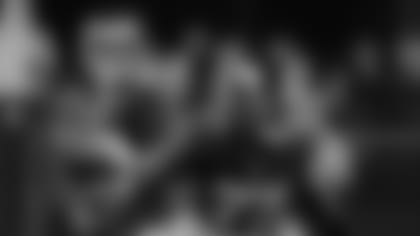 Read More From Eisen's Mailbag](http://www.giants.com/news-and-blogs/eisens-mailbag.html) Dear John:
I realize the six turnovers were crippling the other night in Dallas, but aside from that, did the offense look ineffective to you? The Giants gained 478 yards with less than 23 minutes time of possession. So I don't think play-calling was an issue.
They wanted to throw the ball down the field, which worked pretty well. They found trouble when they tried to throw it short – two interceptions on attempted screens. The temporarily reconfigured line didn't hamper the offense's production. Also, I don't see the missing pump fake as important. He threw for 450 yards, the second-highest total of his career. Do you think he would have had more had he pumped his shoulder a couple of times?
I loved to Watch Giants Online and was afraid they cancelled the Show. Is there plans to continue that show this Season?
Dear Joseph
Giants Online is back for the 2013 season. You can watch it every Friday on Giants.com.
With all the negative statistics relating to the Dallas game, I can't help but be encouraged by the fact that three different Giants (Cruz, Nicks & Randle) each had over 100 receiving yards, and each averaged over 20 yards per catch. Also noteworthy is the fact that our new #1 Tight End Brandon Myers caught 7 passes. When was the last time the Giants had three receivers with over 100 receiving yards in one game?
Dear Jeff
Sunday night was the first time in the team's history that has happened.