With all of these signings in the secondary, including the addition of Zack Bowman, is Jayron Hosley officially on the bubble? How many cornerbacks can the Giants feasibly carry on the 2014 roster?** -Ben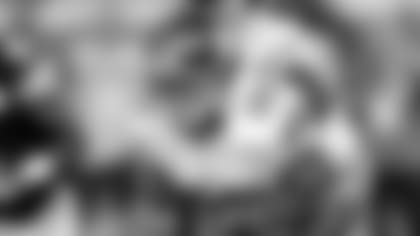 Read More from Eisen's Mailbag Dear Ben:
Don't know if I'd use the phrase "on-the-bubble," but your point is well-taken. The Giants have upgraded their group of cornerbacks this offseason and now have two former first round draft choices – Prince Amukamara and Dominique Rodgers-Cromartie – plus Walter Thurmond, Trumaine McBride, and Zack Bowman. That's five players who are perhaps ahead of Hosley on the depth chart. The Giants will likely keep five or six corners. Hosley will get a long look because he's a former third round choice and a talented player. But he missed nine games in his first two seasons. With so much competition at his position, he needs to stay on the field and produce.
Is there a possibility of Jermichael Finley signing with the Giants? (Assuming he gets medical clearance to play). If not, who do you think?
-Alex
Dear Alex:
I've not heard Finley's name mentioned in conjunction with the Giants, except in rumors. The Giants have not signed a tight end this offseason, so perhaps that is a position they will look at in the draft.
Not a question; a comment: Best Giants secondary ever? How about the 1950-51 one of Landry, Tunnell, Schnellbacher & Rowe? Take a look at their INTs. And, then tell me who's better.
-Jim
Dear Jim:
Well, since that was before even I was born, it's hard for me to agree or dissent. I don't know if you can say definitely that it's the best Giants secondary in history. They had a good one in 1961 – Erich Barnes, Dick Lynch, Dick Nolan and Jimmy Patton, and the next two seasons, when Allan Webb replaced Nolan. You make a good point regarding interceptions. The '51 team had 41, while the '61 Giants had 33. Tunnell is the only Giants Hall of Fame defensive back. The other three members of the 1951 secondary were outstanding players. It's certainly in the discussion as the Giants' best ever.