What is the Giants most important problem that they need to address and how would they address it?** -Michael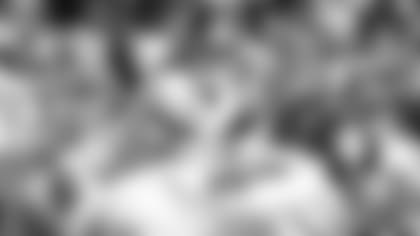 Read More from Eisen's Mailbag Dear Michael:
I'd prefer not to list an order of the Giants' problems and issues. But in almost three decades around the Giants I've learned the offensive line is the heart and soul of a football team. You can't win without a good offensive line. The offense finished 28th in the NFL. Eli Manning was sacked 39 times. I don't know if the offensive line is the most important problem that must be addressed, but it certainly ranks in the top three.
Do you think Eli's luster or star status has dwindled because of this past season even though most of the problems were not his fault?
-Dave
Dear Dave:
Absolutely not. As good as he is, Manning can't win games by himself. He didn't get the support he received in the past from his offensive line, the running game and some of his receivers. One of the reasons his interception total was so high (27) was he often tried to make plays under adverse conditions when he had little chance to succeed. When Manning's support system improves, so will he.
Please post the Giants' draft order and how many picks they have.
-Jim
Dear Jim:
The Giants currently have one pick in each of the first six rounds. They traded their seventh-round selection to Carolina for Jon Beason. The Giants could pick up additional picks next month, when the NFL announces compensatory selections. Currently, the Giants will choose 12th in the first round, 11th in the second (43rd overall), 10th in the third (74th), 13th in the fourth (109), 12th in the fifth (140) and 11th in the sixth (171).