Is Jerrel Jernigan exclusively a slot receiver, or can he split out wide? And if so, can he be effective?
-Kevin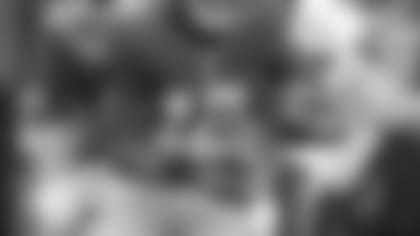 Read More from Eisen's Mailbag Dear Kevin:
Jernigan can certainly line up outside and be effective. I would expect him to be used in both roles this season.
Do you think that the Giants missed out on an opportunity when Jared Allen was available for so long? Did the Giants even have cap space to accommodate him in the first place? And, finally, if there is cap space, what about Wilfork, who isn't happy in New England?
-Daniel
Dear Daniel:
I'm sure the decision-makers discussed Jared Allen, though how seriously, I can't tell you. But I never thought this would be his destination. The Giants just declined to re-sign Justin Tuck, who turns 31 on Saturday. Allen turns 32 next week. That would have made little sense. I can't comment on Wilfork, who is still on the Patriots' roster.
Hearing Coach Coughlin today, he used the words, "big bodies" upfront. Looking over the roster, I have said for some years now that building depth on the front lines has to be very important this year in the draft, bar no other position. Michael, what's your take?
-Jim
Dear Jim:
You can never have enough good big people in the NFL. I think beefing up the offensive and defensive lines will be a priority during and after the draft.