Jon Beason signed a five-year contract with the Panthers in 2011. Why didn't the contract remain after the trade, consequently letting him hit free agency this year?
-Vinicius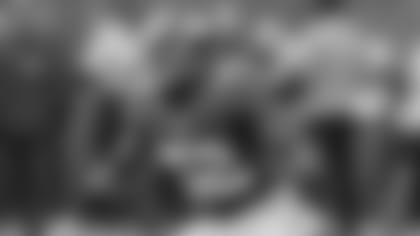 Read More from Eisen's Mailbag Dear Vinicius:
Actually, it was a six-year contract. Beason and the Panthers agreed to a restructuring of his contract last July 26. For Carolina, the move freed up money last year and reduced his cap figure. For Beason, the final three years of the contract were voided, which is why he is now a free agent. That was his incentive to void the contract, to hit free agency while he is still in what he considers his prime.
Why wouldn't the Giants franchise tag Linval Joseph?
-Gerry
Dear Gerry:
The franchise number this year for defensive tackles is $9.7 million. If the Giants are going to keep Joseph, they would like to do so at a salary that is more cap-friendly.
The stats say the Giants ended up with a pretty good defense but the reality is that good teams moved the ball with ease against the Giants defense. I believe the offense is broken and the defense is a project as well. Do you think since the offense was so poor last year it masked the problems we had on defense as well?
-Mike
Dear Mike:
The issues on offense received more attention, but I don't believe they "masked" the deficiencies on defense. The run defense was solid all season, but the Giants need to improve against the pass, and that starts with a better pass rush. But the focus this offseason has been and will be on retooling the offense.