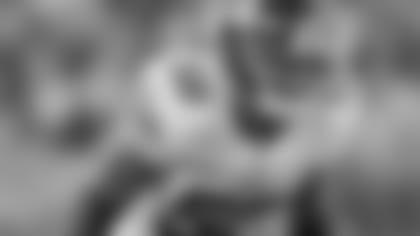 READ MORE FROM EISEN'S MAILBAG](http://www.giants.com/news-and-blogs/eisens-mailbag.html) Dear Sam:
Everybody on the team has a role, or they wouldn't be here. The Giants currently have only five linebackers on their roster, so Herzlich is obviously one of the top reserves. He is also a core special teams player. He may not start, but Herzlich can still play an important contributor for the Giants this season.
Do you think Ryan Nassib or Curtis Painter will be able to emulate the running quarterbacks in practice? To me, it makes no sense in getting rid of David Carr, because that was one thing he was good at. And do you see the Giants brining in a practice squad QB just for that role?
Dear Ralph:
Ryan Nassib is very capable of playing a mobile quarterback on the scout team. And I strongly doubt the Giants will add a practice squad quarterback. They often went without one when they had just two quarterbacks on the active roster. I don't see them doing it with three.
What is the biggest question mark heading into the 2013 season?
Dear Angela:
To me, it's whether or not the defense improves its play significantly over its performance last season. The unit put too much pressure on the offense by allowing so many yards and points. And yes, I do think the defense will be much better this season.