What are the odds of Michael Jasper making the 53-man roster? I know he's listed as an OG but I think he could contribute as a lead blocker in short yardage goal line looks, as well as being versatile enough to play NT on defense in short yardage and goal line situations. Doesn't being that versatile almost ensure him a spot?
[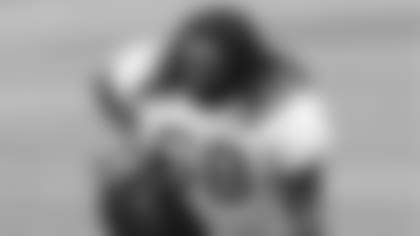 Read more from Eisen's Mailbag](http://www.giants.com/news-and-blogs/eisens-mailbag.html)
Dear Joseph:
No, it doesn't. Playing better against the people you're competing against ensures you a spot – usually. I would never place odds on a player making the final roster, especially an offensive lineman. I'm not knowledgeable enough and it's not fair to the player. I will admit, however, the odds are good that Eli Manning makes the team. Jasper is currently listed as the third-team left guard. He must advance to at least the second team to have a chance. Jasper has not taken one defensive rep in practice, so the second part of your equation is not a consideration.
Is it true that the Giants are spending a significant amount of time in the 3-4 at practice? And if so, where will JPP line up in it and will it be used in the regular season?
Dear Brad:
No, it's not true. They've tried a number of different looks, just as every team experiments during training camp. No matter what defense the Giants use, I assume Jason Pierre-Paul will be playing defensive end, probably on the right side.