Today's edition of The Mailbag on Giants.com.
The departure of Michael Boley, Chase Blackburn and Mathias Kiwanuka from the linebacker corps seems to be a bit much to replace with Dan Connor, Jacquian Williams and maybe Spencer Paysinger. What do you think?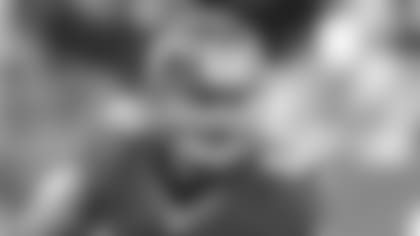 VIEW UNIQUE FACEMASKS](http://www.giants.com/photos/photos/Players-with-Unique-Facemask-Designs/b3699704-b586-467c-b1ae-f213f35f114b) Dear Kenneth:
I certainly have concerns about the linebackers, because it is a position group that needs to improve its performance in 2013. But I believe it can. Mark Herzlich will open training camp as the starting middle linebacker, with Dan Connor pushing him. If either plays to his potential, he should be an improvement over Blackburn, who was a gamer but was limited athletically. If Keith Rivers can stay healthy, he will be a high-level strongside linebacker. Paysinger has to prove he can be a full-time weakside backer. Williams should push him and could win the starting job. And don't forget Aaron Curry, who was the fourth overall choice in the 2009 NFL Draft, as well as Kyle Bosworth. The Giants appear to be better and deeper at linebacker entering camp. Now they have to prove it.
With our defensive struggles the last couple seasons, is it safe to say that we will see more of an aggressive style of play calling from that side of the ball to cover up our inconsistencies?
Dear Jabbar:
I have to be honest, Perry Fewell hasn't confided in me what he intends to do this season. I do know the Giants need to improve in two areas. The first is stopping the run; the Giants allowed 129.1 yards per game last season. The second is pressuring opposing quarterbacks. The Giants' sack total dropped from 48 in 2011 to 33 last year. The Giants imported several defensive tackles this offseason to beef up the middle of the defensive line. If the Giants don't improve up front, the defense will not be able to post better numbers.
Is Giants Training Camp open to the Public?
Dear Rose:
Yes, practices are open to the public on most occasions. Certain practices are closed to the public. You can check out the complete schedule by **clicking here**. Remember, practices are free and are located at the Quest Diagnostics Training Center in East Rutherford, NJ. Hope to see you there!