Given the Giants' struggles with the pass rush, do you think it is valid to criticize Perry Fewell's defensive schemes as being too conservative? It seemed to me that the few corner and safety blitzes that he employed worked well.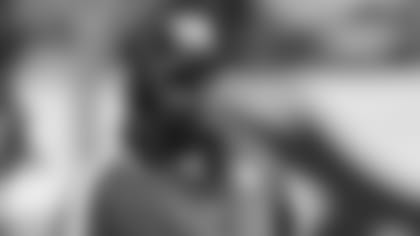 Dear Jerry:
The pass rush started slowly in 2013, but improved considerably as the season progressed, particularly in the latter part of the year when Justin Tuck really asserted himself. I don't see how criticism of Fewell makes any sense. The Giants' defense was ranked 26thin the NFL in October. It finished the season ranked eighth in the league. A lot of franchises would like to have the NFL's eighth-ranked defense.It seems that all other teams in the NFL have cheerleaders, so why do the Giants not have any?
Dear Al:
Tradition. Wellington Mara believed cheerleaders were unnecessary in the NFL and that the reason people attend football games is to watch football.
Why aren't the Giants interviewing Ken Whisenhunt for the offensive coordinator position? Is the team so fixated on Mike Sullivan?
-Bruce
Dear Bruce:
No one is fixated on anyone. Ken Whisenhunt is already an offensive coordinator, for the San Diego Chargers. He reportedly is interviewing for three vacant head coaching positions – Tennessee, Detroit and Cleveland. So his sights are set on something greater than an offensive coordinator job. And even if they weren't, why would he want to travel 3,000 miles for a lateral career move?