On paper, it appears that the Giants have improved the team compared to last year. When I listen to various sport shows, sport columnists, etc. it seems they feel the Redskins and the Eagles are better than the Giants based on what has been done to date, in free agency. I do not agree. Your thoughts?** -Robert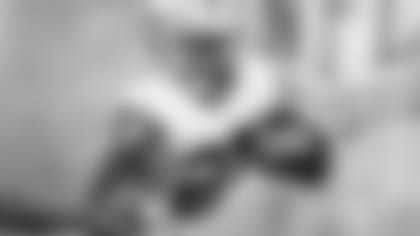 Read More from Eisen's Mailbag Dear Robert:
If only games were won on paper. No one on the Giants is concerned with how columnists and commentators rank the NFC East teams, so you don't need to, either. What's most important is that the Giants have strengthened themselves where they most needed to, on the offensive line and defensive backfield, and added proven players at other positions. And the draft is still three weeks away. When it all shakes out, will the Giants finish ahead of the Eagles and Redskins? They play the season to answer questions like that.
The last two seasons the Giants have had pretty good tight ends in Martellus Bennett and Brandon Myers, but both were allowed to leave. The Giants have not had a consistent TE since Jeremy Shockey, and in today's NFL it is such an important position. Why were Bennett and Myers given only one-year contracts when the Giants need a TE who will stay for several years and grow with the team?
-Matthew
Dear Matthew:
It's easy to overlook now, but when the Giants signed Bennett prior to the 2012 season, he hadn't caught a touchdown pass in three years and averaged 21 receptions in his first four seasons. A one-year, prove-yourself contract was justified. Bennett had a big year and Chicago offered him a huge contract the Giants chose not to match. Myers arrived with questions about his blocking ability and whether he could come close to duplicating his 79-catch season with Oakland in 2012. He couldn't and the Giants had no intention of bringing him back (Myers signed with Tampa Bay). Tight end is a position the Giants could very well address early in the draft next month.
Who will be the starting running back?** -Greg
Dear Greg:
As of this moment, it's Rashad Jennings. But as with the prospective starter at so many positions, that is subject to change. And as Tom Coughlin often says, you need two or three running backs.