Terrell Thomas has stated that he doesn't mind playing whatever position the coaches ask him to play. With Stevie Brown out for the season from his ACL tear, do you think Thomas could end up becoming the starting safety?
[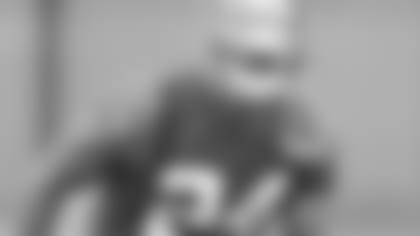 Read More From Eisen's Mailbag](http://www.giants.com/news-and-blogs/eisens-mailbag.html)
Dear Sean:
No, I don't – at least not now. Tom Coughlin said Sunday the Giants haven't thought about moving Thomas away from nickel corner, where he's play in in practice and in his first game last Saturday. After sitting out two seasons, Thomas needs to develop confidence in his knee and his game. He's been doing both and performing well in the slot, which happens to be an important position. If Thomas is moved to safety, the Giants will have to find someone else to nickel corner. Ryan Mundy can play safety, so there's no need to move Thomas.
Can you explain the rules and the options available to the Giants to manage players using the following: Physically Unable to Perform (PUP), Practice Squad, Injured Reserve, etc.
Dear Jim:
The physically unable to perform list is for players who are currently not physically able to play, but should be at some point during the season – either in the near future or down the road. Players on the PUP list at the start of the regular season must remain there for six weeks. Players on injured reserve are not eligible to return that season – except for one player designated by the club who can be activated off IR when he is healthy enough to play. The practice squad is for developmental players with little or no game experience. They are not on the active roster, but can practice with the team. Teams cannot prevent practice squad players from joining the active roster of any other team.
What ever happened to Martellus Bennett? I assume he was free agent and wasn't re-signed but have not heard anything about him at all. Where did he go? I thought he had a good year for the Giants last year and they were high on him. I have not heard a single word about him this season and was wondering where he went and why the Giants didn't sign him. Besides Bear Pascoe, what other veteran TE do they have on the team? I know they drafted Adrien Robinson last year and I wonder what they think about him. I guess they thought Bennett was expendable because of a couple of younger tight ends on the roster along with Pascoe.
Dear Tony:
Not to be critical, but did you sleep through about two weeks of the offseason? Martellus Bennett signed a four-year contract with the Chicago Bears almost immediately after the free agency signing period began. He got more money and years than the Giants were willing to give him. The Giants filled the void nicely by signing Brandon Myers, who caught 79 passes last season for the Oakland Raiders. Regarding Adrien Robinson, he has progressed nicely, particularly as a receiver, and has a chance to contribute this season.