With both Andre and Stevie Brown coming off injuries will the Giants keep these two outstanding players?** -Frank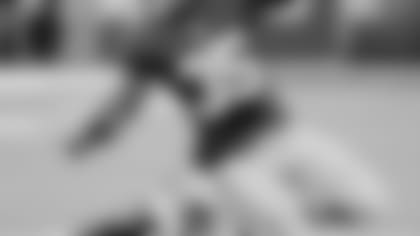 Read More from Eisen's Mailbag Dear Frank:
The situations of the two Browns are both vastly different and strikingly similar. Andre Brown played in each of the season's final eight games after recovering from the leg fracture that forced him to go on injured reserve. Stevie Brown missed the entire season because of the torn ACL he suffered in August. They are both unrestricted free agents. Will the Giants keep them? That will be determined by the factors by which they judge all free agents – need, cost, health, etc. Jerry Reese spoke about Stevie Brown at his news conference at the scouting combine, so that might be an indication he wants him back at safety for the Giants.
I believe the major issues the Giants have with their depth is the poor job they have done with their second through fourth round draft picks the last few seasons. I think that we went for high risk, high reward types that didn't make it. Do you think this year we will see a shift in philosophy on those picks, especially with ownership pointing this deficiency out?-Mike
Dear Mike:
I think too much is made of the so called high-risk/reward selections. The Giants selected the highest-rated players on their board. Unfortunately, some of them didn't pan out as they had hoped. Does that mean they should change their philosophy to take players whose grades aren't as high as some other players on the board? That makes no sense. You have to stay true to your board. If two players are an equal grade, more often than not, you'll select for need. But you don't alter your beliefs because a few draft choices didn't work out as you hoped they would.
How important is the news that the cap will be raised to $130 million this year? I think that gives the Giants a very good chance to be active in free agency and get this team back in the playoffs. What do you think?
Mike
Dear Mike:
It's no more important to the Giants than it is to any other team. The cap will rise for everyone and give every team an opportunity to be more active in free agency. They could use the money to retain their own free agents or pursue those for other teams. The extra money certainly creates opportunities, but it's what you do with them that is most important.**CLICK TO ASK YOUR QUESTIONS TO EISEN'S MAILBAG >>**