The last 3-4 days of signings has been exciting for Giants fans! We have a lock down secondary now and some real depth. Do you think this will allow Jerry Reese to use some high draft picks for the offense?** -Mike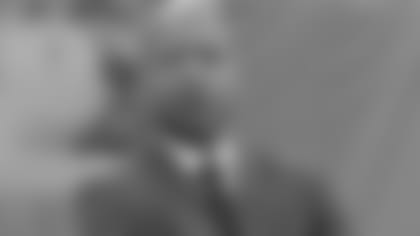 Read More from Eisen's Mailbag Dear Mike:
I know I'm repeating myself, but Jerry will not enter the draft locked into one, two or three positions, or even a preference for offense or defense. The Giants did lose Justin Tuck and Linval Joseph, so he might look at a defensive lineman. Or it might be a tight end, wide receiver, offensive lineman, or linebacker. Jerry is trying to collect as many good players as possible. I would rule out nothing at this point.
The Giants still need an experienced defensive tackle. There are only three on the roster. Should the Giants pursue Henry Melton, or use their first round draft choice for a DT?
-Harold
Dear Harold:
I don't know if Melton is the answer, as he tore his ACL last year. I don't know when he will be ready to contribute or be at full strength. As to whether the Giants might take a defensive tackle with the 12th pick in the draft…see above.
With the signing of DRC, should the Giants focus on the O-line or WR in the draft?
-Michael
Dear Michael:
Should they? Not necessarily. If we learned one thing from last season and Seattle's victory in Super Bowl XLVIII, it is that defense still wins championships. As long as you have a strong defense, you have a chance to win. I would have no dispute with Jerry Reese if he continues to strengthen the defense early in the draft. There will be players available in the spring if the Giants need to staff a position or two.