What do you think Hakeem Nicks has to prove this season in order to get paid next offseason?
Dear Chris:
I'm not sure he has to prove anything. Nicks' tremendous talent is undeniable. Like all players, Nicks would certainly help himself if he can avoid injuries and stay on the field. He did not play a full 16-game season in any of his first four years and in 2012 he was slowed all season – and missed three games and most of two others – with a knee injury. Nicks did play in 19 of 20 games and caught 104 passes (regular season and postseason) in the 2011 championship season. The Giants would love to see that kind of durability and production again.
Is it just the position, or does it seem like every year our safeties and secondary gets wracked with injuries? I know injuries are a part of the game, but it seems for some reason our secondary has more than any other unit. Could that be conditioning?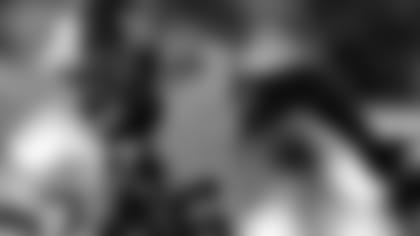 MORE EISEN'S MAILBAG ARTICLES
Dear Rob:
I disagree with your premise. Antrel Rolle and Steve Brown, the Giants' current starting safeties, each played all 16 games last season. Rolle started every game in his first three Giants seasons and has missed one game since the start of the 2006 season. I think you can't generalize injuries by position. Kenny Phillips had issues, but that was Kenny Phillips and not due to the fact that he played safety. The same is true of Terrell Thomas at corner. He didn't tear his ACL two years in a row because he was playing cornerback. What do the Giants gain and lose if Bear Pascoe starts at full back? I would assume they lose some blocking but gain some receiving skills out of the backfield. Then again, I've seen Henry Hynoski catch a pass and hurdle a defender. I never thought Pascoe did as well as Hynoski when he had to block a big DE or LB.
Dear Jim:
Other than a little speed, I'm not sure they lose anything. Pascoe and Hynoski are both accomplished blockers and sure-handed receivers. Pascoe is a little faster and will likely gain more yards after catching the ball. And Pascoe is certainly capable of blocking ends or linebackers, as is Hynoski.