I have a quarterback question. How do you think all of the quarterback competition will shake out this season? Is Curtis Painter being seriously considered to be the primary backup over David Carr? I feel that Painter is a sort of dark horse with Nassib and Carr receiving most of the attention. Also do you think that both Adrian Tracy and Adewale Ojomo will be on the 53-man roster this season?
[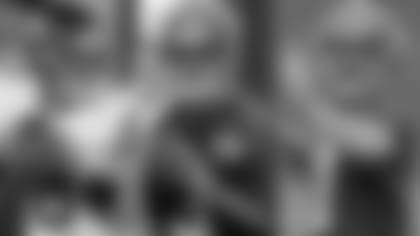 PHOTOS: MORE CAMP BATTLES](http://www.giants.com/media-vault/photo-gallery/Camp-Competitions/63e40d13-7bcd-4008-9f44-1289c4305c70)
Dear Brad:
Painter is still on the roster, so he clearly did something right in the spring. Painter has a strong arm and regular-season game experience. It's very possible Carr and Painter will duel for the No. 2 job in training camp and the preseason games. Regarding the defensive ends, I would expect Tracy to be on the final roster. I'm not as sure about Ojomo, because Damontre Moore, the third-round draft choice, is going to make the team.
Marvin Austin had a 1st round grade when he came out the draft is he going to see more playing time this year?
Dear Bruce:
Who was doing the grading? Maybe some teams projected him as a first-rounder, but he was selected in the second round. And frankly, his draft round is irrelevant as he enters his third season. After missing his rookie season due to a pec injury, Austin contributed little last season, when he played in only eight games and was credited with five tackles (two solo). Before we speculate on Austin's playing time, he has to make the roster. The Giants currently have eight defensive tackles. Not all of them will be here to suit up on Sept. 8. Let's see how Austin performs in training camp and the preseason before we project on his regular-season role.
Why aren't the giants addressing their lack of depth and experience at running back?
Dear Tim:
Address it with what? With training camps just around the corner, each team has a 90-man roster. The market is not exactly full of top-shelf backs waiting to be signed. Some backs will become available when teams start making cuts. But that's not to say the Giants necessarily need one. David Wilson and Andre Brown should be a productive duo. The Giants also have Da'Rel Scott, Ryan Torain and rookie Michael Cox. Let's give them a chance before we starting casting a net looking for more backs.

VIEW PHOTOS OF FIVE CAMP BATTLES TO WATCH