EAST RUTHERFORD, N.J. –** Eli Manning enjoys playing against his brother, Peyton, but what he'd really like to do it beat him.
"Hopefully, when I think back on these games that we played against my brother, I can think back and remember at least one win," Eli said today.
He will get his third and perhaps last chance to defeat a team quarterbacked by his brother on Sunday, when the Giants host the Denver Broncos in their home opener in MetLife Stadium. Eli and the Giants lost twice to Peyton's Indianapolis Colts: 26-21 in 2006 in Giants Stadium and 38-14 in Lucas Oil Stadium in 2010. They are the only brothers in NFL history to oppose each other as starting quarterbacks.
---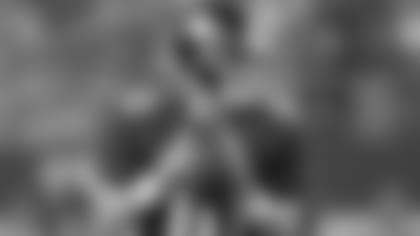 ---
The Mannings cherish these rare opportunities to face each other, but for each of them, the real importance of the game lies in trying to secure a victory and not its historical significance.
"It is neat to see your brother on the sidelines when the national anthem is playing and you look across and you see your big brother and you give him a nod," Eli said. "Those are neat moments, or seeing him before the game for a little bit and just talking and seeing him at the coin flip. You do understand how special it is with both of us playing this game at a high level in the NFL. It is rare and we just appreciate the road we've both taken to get here and we support each other along the way. So those are special moments. Besides that, though, it's a game. You've got to go out there and try to do your job."
Eli denied feeling pressure of possibly falling to 0-3 against Peyton, a record that could result in a lifetime of ribbing if it's the last meeting.
"It's pressure because we're 0-1 right now," Eli said. "We've got to get a win for this season and this team. It's the second game of this season. We've got to make improvements. We've got to get better. The mindset and the focus are just on this year and this being the second game of the season. It's a big game because of that scenario."
Although he was roughly 1,800 miles away in Denver, Peyton all but echoed his younger brother when he spoke on a conference call today.
---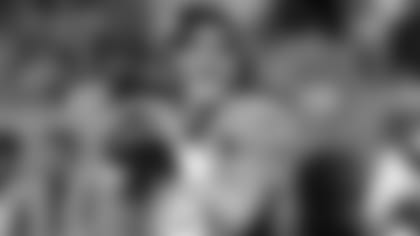 ---
"It's an important game for both teams," Peyton said. "It's our first road game. It's the Giants' first home game, and for all of those reasons, it's an important game.
"For Eli and myself both being the quarterbacks, I take a moment to appreciate the unique situation. I've played against him twice before. I try to do the same thing and realize that it is a unique situation. The past two times that I've played against the Giants, for whatever reason, Eli and I are kind of on the same yard-line singing the national anthem. I just take a moment and realize that it is pretty unique and it is my brother over there and so I'm grateful for the opportunity because it is special for that reason. But once that ball is kicked off and all week long and the preparation, you're getting ready to play a good team on the road."
Aside from the fact that they're siblings, this quarterback matchup is so compelling because each is a great player. Eli has won two Super Bowls and Peyton one (and they were the game's MVP each time). Peyton is a four-time NFL MVP. He has thrown 443 touchdown passes, the second-highest total in league history. Eli set an NFL record with 15 fourth-quarter touchdown passes in 2011. The previous mark of 14 was held by Hall of famer Johnny Unitas and … Peyton.
On Kickoff Weekend, Peyton threw for 462 yards and tied an NFL record with seven touchdown passes (five in the second half) as the Broncos crushed the defending Super Bowl champion Baltimore Ravens, 49-27. Three nights later, Eli passed for 450 yards and four scores, but six turnovers, including three interceptions, doomed the Giants to a 36-31 defeat in Dallas.The Giants-Broncos game will be the first in NFL history in which the opposing starting quarterbacks threw for least 400 yards in the previous week.
"He had a great second half and made some great throws and really got on track," Eli said. "It's fun. I've been watching Peyton for a long time. I think he started in sixth grade. I've seen a lot of his football games over the years. I love watching him and he's one of the best. As a quarterback, you enjoy watching him because he plays at a high level.
"Hopefully he doesn't throw seven touchdowns this week, but I think our defense is up for the task and they'll have a great game plan, and offensively we have to do our job and go out there and play well."
Peyton admires the brother who is five years his junior.
"Eli is a great player," he said. "He's a consistent player. I think he's gotten better every year. I've always thought that's the goal for a brand new player is to try to be a better player each year than the year you were before. He's made things happen with different players, different receivers and different running backs. He's been very flexible to adjust to the different players that he's played with. But his consistency as a player has been awfully impressive."
The Manning brothers frequently point out that they want the best for each other as long they're not playing in the same game.
"We're very close," Peyton said. "We pull for each other and then obviously on this particular Sunday, we want both of our teams to win. It's not really like any other (game) because he is your brother.
---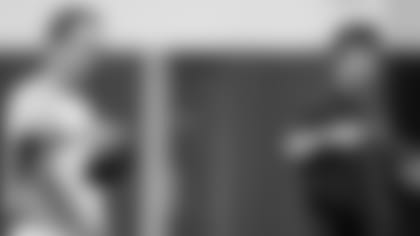 ---
"We pull for each other. We play the same sport. We have the same job. So we certainly can relate to a lot of the same things that quarterbacks go through. We worked out together this offseason a couple of times, which is always fun. We try to help each other in the offseason. It's something like a tip here with throwing tips. I pull for Eli and I know he pulls for me as well."