With the 38-0 loss to the Carolina Panthers in Week 3, the Giants fell to 0-3 for the first time since 1996. They now prepare for another road game against the Kansas City Chiefs this week as they look for their first win of 2013.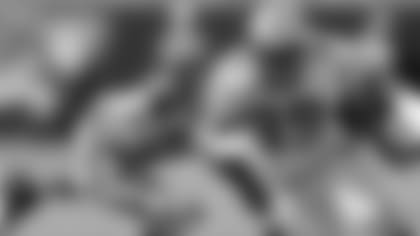 It's a busy Monday morning in the NFL. Here is what they are saying around the league about the Giants and how they can fix their problems:
**John Clayton, ESPN.com**
"Face it, the Giants' line has gotten too old. Manning has been sacked 11 times in three games. He has thrown eight interceptions. The Giants are averaging only 2.7 yards a carry and have only 133 yards rushing. That's right, 133 -- in three games. No wonder the Giants have been outscored 115 to 54 in their 0-3 start. There is little the Giants can do."
**Peter King, Monday Morning Quarterback**
"The Steelers and Giants shouldn't be shocked to be 0-3. They can't block. They can't protect their Super Bowl-winning quarterbacks, the Giants especially. It's been 10 seasons since these two teams picked in the top 10 of a draft—coincidentally, the year they got Eli Manning and Ben Roethlisberger—and both are on the way to that ignominious placement in 2014."
**Kevin Manahan, USA TODAY Sports**
"The Giants are a mess. And there really aren't many options for a quick fix, so expect a players-only, soul-searching meeting in East Rutherford on Monday (or sometime this week).
"The answers must come from within the locker room. It's time for the Giants leaders to step up – that's you, Eli Manning, Justin Tuck and Jason Pierre-Paul -- and demand better performances, starting with themselves."
"The Giants' O-line looks terrible. Eli Manning was given no time in a nonexistent pocket, getting sacked seven times. Six of those sacks came by early in the second quarter. Manning has never missed a game in his NFL career, but he won't survive too many more beatings like that."
**Vinnie Iyer, Sporting News**
"It's clear Manning has been trying to do too much. He's trying to take advantage of his talented wide receivers to make up for the defense's inability to stop anyone. But despite his elite credentials, Manning can't do much about his team playing from far behind in a one-dimensional offense, further sunk by bad play up front."