With their 36-21 loss to the Philadelphia Eagles, the New York Giants fell to 0-5 on the season and now prepare for the Chicago Bears on a short week leading up to their Thursday night matchup.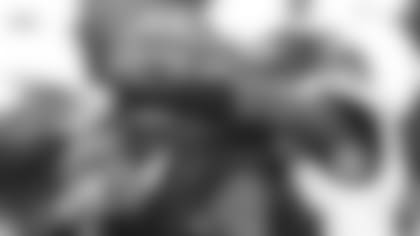 View Gameday Photos from Week 5](http://www.giants.com/photos/photos/Photos-Giants-vs-Eagles/064e3da0-359c-4184-83a9-9507f6e19137) On another NFL Monday, here is what they are saying around the league about the Giants and where they go from here:
"Flawed teams find ways to lose, and by now the Giants must recognize the pattern. Interceptions, fumbles, penalties, blown coverages, even poor coaching decisions — this year's Giants are dexterous and resourceful architects of defeat. It makes it difficult to point to what makes the 2013 Giants so imperfect and unsound. But one thing is certain: The Giants do some things right every week. Then, when the game is on the line in the second half, almost everything they do is wrong." –
"Eli Manning is running for his life. When you are a playmaker, you want to try and make every play; you feel like you can make every play. That is what Eli is doing right now. 'No one is making plays around [me, so] I will take it all on my shoulders. I will make every play.' Unfortunately, when you do that, a lot of interceptions [and] a lot of things go against you." –
"Giants QB Eli Manning was matter-of-fact after Sunday's loss to the Philadelphia Eagles. He threw three more interceptions to bring his season's total to 12. His completion percentage dropped to 53.8. As a team, the Giants were awful. Manning said the team is just making too many mistakes. That's an understatement. Now, RB David Wilson has a neck injury and the team has to come back on a short week to play Chicago on Thursday. It's hard to find games the Giants can win in the next few weeks."
"Eli Manning has long been a fourth-quarter fortress of calm and clutch playmaking. But not Sunday, not during a season that kept crumbling with Manning's three interceptions on consecutive drives against the type of pressure the two-time Super Bowl MVP has typically ignored in big games. The quarterback nicknamed "Easy" has been pressing too hard to lift his wounded team, coach Tom Coughlin conceded after a crushing, 36-21 loss to the Philadelphia Eagles that buried the Giants' season."
"Manning, normally the classiest quarterback in the division, has now thrown 12 interceptions in five games. And the Giants and the Eagles are two of the absolute worst defenses in the NFL: the Giants had allowed a league-high 146 points coming in, and the Eagles were just a spot behind them, ranked 31st. The Giants gave up points to the Eagles on five out of six drives at one point in the first half."