With the hiring of Ben McAdoo as the Giants' new offensive coordinator, here is a look at what they're saying around the league about Big Blue's coaching changes: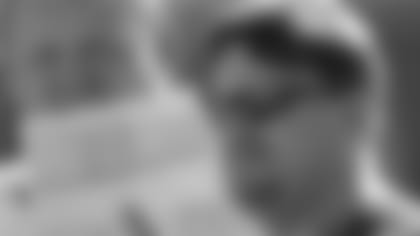 "McAdoo worked for [Dolphins coach Joe] Philbin in Green Bay, but he gets the opportunity to blaze his own trail with the Giants and work with a Super Bowl-winning quarterback and a franchise that prizes stability."
"They're taking a chance on a fresh, new face with ideas that differ from theirs. They're dipping their staid blue toe into new waters, mainly out of an admission that what they were doing for so long had stopped working. It's a pretty big deal, and however it works out, it speaks to the state of the franchise right now. After 10 years of Manning and Coughlin, they don't believe their run is coming to an end, but they're at least admitting to themselves that they'll need to try something different if they want to be right."
"With all of the interviews that Ben McAdoo had set up across the league, the Green Bay Packers knew it was a matter of when -- not if -- they lost their quarterbacks coach. That time came Tuesday night when McAdoo was hired to be the new offensive coordinator for the New York Giants."
"Eli Manning, who appeared to be part of the hiring process, said he talked with McAdoo last week. Manning is coming off one of the most difficult seasons of his career, throwing a team-record 27 interceptions. Rebuilding Manning's confidence will be a focus for McAdoo, who, in a statement, promised an 'up-tempo, attacking offense.'"*
Gregg Rosenthal | NFL.com

"The decision wraps up a busy couple of weeks for McAdoo. He interviewed for the Miami Dolphins' vacant OC job, and NFL Media Insider Ian Rapoport reported Tuesday that the Baltimore Ravens also had a request in to speak with him. McAdoo also spoke with the Cleveland Browns about their head coaching position. McAdoo was well respected for his work with Aaron Rodgers in Green Bay the last two seasons as QB coach. He was also the team's tight ends coach previously, joining Mike McCarthy's staff in 2006. McAdoo replaces Kevin Gilbride, who held the job as Giants offensive coordinator since 2007."