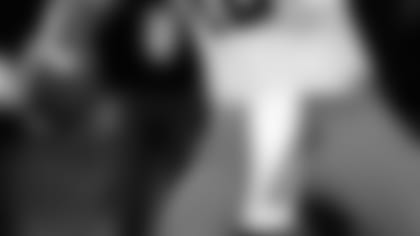 ](http://www.giants.com/media-vault/photo-gallery/4th-Rd-QB-Ryan-Nassib/0d939a45-ef24-4eed-af20-9165a2525044)
PHOTOS: QB RYAN NASSIB Read rapid reaction on the Giants' fourth-round selection of quarterback Ryan Nassib out of Syracuse. Let us know your grade of the draft so far in the comments section below.**
I told you I've known this kid since high school. I am so happy for this kid. He's a passionate kid with an edge. He's got some footwork issues, but if you want to talk about a kid with an edge to him who will make his teammates better, this is the kid. He's a tough kid. He lives in the weightroom.
The most technically sound quarterback in the Draft, Nassib's quick and compact release combines with his footwork so that he can consistently set-up and get rid of the ball in a flash. Light on his feet, Nassib slides within the pocket, strides into his throws and makes accurate passes to all areas of the field. He has consistently shown the ability to step-up to avoid the deep rush, the quickness and agility to avoid pressure up the middle and can re-set and throw accurately. Not one who will win any arm strength battles, Nassib clearly has enough arm strength to make every NFL throw with zip and accuracy. I am confident that he has the arm to be effective throwing in some of the tougher stadiums, like Buffalo and New York. A consistently accurate passer, he does an excellent job of hitting receivers right as they come out of their cuts so that they can pluck the ball, tuck it away and get started up the field fast. Always poised within the pocket, Nassib does not get rattled as the pocket gets squeezed, which is good because he was constantly pressured and would not have been so productive at Syracuse if he could not deal with constant pressure. Able to make strong and accurate throws with pressure in his face and willing to throw the ball away rather than force passes into dangerous spots, Nassib does not make the errors that many quarterbacks do when the pocket purity is breached.
Strong-armed passer with a knack for out-playing more highly regarded competition. Intangibles scouts love at QB.
Has good-enough arm strength to make throws at all levels of the field with great mechanics and beautiful ball fakes. Tends to make poor reads under pressure and force throws, but is a smart player and does a nice job using his eyes to hold defenders.
*What he brings: Nassib has a sturdy build and improved throughout his career. He has also made strides as a decision maker. However, his release is not fluid and he struggles to change up release points, which can affect his accuracy when he is not on a level platform. Finally, he lacks ideal touch and struggles to change ball speed and trajectory. He has the mental makeup to develop if he continues to work on his mechanics. *
The Giants jump on a quarterback here, with the value of the remaining passers so high. Nassib will be Eli Manning's backup the next two or three years but could be a future starter elsewhere.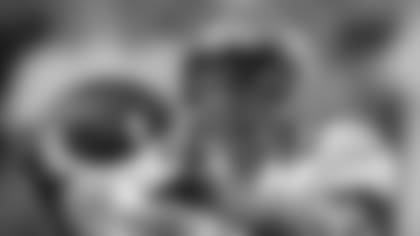 ](http://www.giants.com/media-vault/photo-gallery/5th-Rd-S-Cooper-Taylor/f71d5371-9e62-49e7-9d72-fa6359f8b217)
PHOTOS: SAFETY COOPER TAYLOR
Read more analysis on the Giants' fifth-round selection of safety Cooper Taylor out of Richmond.
The large safety put together a good week of practice at the East-West Shrine Game, showing tight angles and awareness in coverage. At Richmond's pro day, Taylor ran the 40-yard dash in 4.58 and 4.49 seconds, had a 36 1/2-inch vertical jump, 10-foot-7 broad jump, 4.29 in the short-shuttle, 6.96 in the three-cone and 23 reps of 225 pounds on the bench press.
Taylor, who started his career at Georgia Tech, has rare body control and fluidity for a safety with a linebacker build. He has the ability to pick up backs and tight ends in coverage and can finish tackles on the edge.
Taylor is a Georgia Tech transfer with some durability concerns. He doesn't have great fluidity for a safety, or size for an outside linebacker, but he has the tools to make an impact as a sub-package and special teams player. He also made the most of the offseason process, running well at his pro day and impressing the coaches at the East-West Shrine game.
](http://insider.espn.go.com/nfl/draft/rounds/_/round/5/year/2013)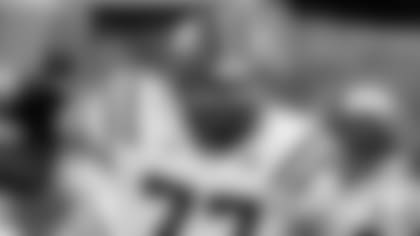 ](http://www.giants.com/media-vault/photo-gallery/7th-Rd-G-Eric-Herman/3f53ce6f-b72f-4323-b6fe-40a51dc30150)
PHOTOS: GUARD ERIC HERMAN
Read more analysis on Ohio guard Eric Herman, the Giants' seventh-round draft choice (225 overall).
A very strong interior lineman who plays with high intensity and strong hands, Hermann has an outside shot to make the roster this year thanks to the Giants need of offensive line depth.
Herman is a four-year starter whose average-at-best athletic ability shows up in pass protection at times, but he is an effective run blocker who fights to stay in position once locked on. He's also a backyard brawler who blocks through the whistle and gets under the skin of defenders.
After a stellar season on the offensive line, and a defensive season that saw him record 48 tackles and a sack in his senior year of high school, Herman was certainly showered with honors. He earned first-team All-City Offensive and Defensive Line, first-team All-District Offensive Line, Co-Lineman of the Year, Division II Northwest District Lineman of the Year, first-team All-State Division II, and All-Toledo Blade honors.
Herman redshirted in 2008, but played 563 snaps the following year, and recorded a team-high 45.5 pancakes. In 2010, he started in all 13 games and recorded 60 pancakes. In his redshirt junior season, Herman started all 14 games and earned All-MAC second team honors. In 2012, Herman played in all 13 of the team's games and recorded team highs in pancakes and knockdowns. He received All-MAC second team honors for the second consecutive year.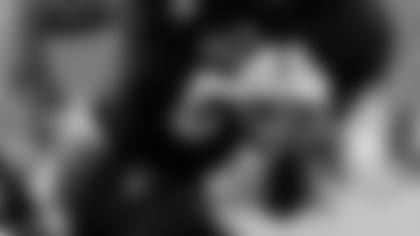 **Read the analysis of the Giants' final selection of the 2013 NFL Draft, RB Michael Cox out of Massachusetts. Sporting News
*At 6'3, 214, Cox is a transfer from Michigan who finished his career with UMass. A zone blocking runner built a little too high for my likely, he'll struggle to make the roster unless he can continue to bulk up.
*Cox graduated from Michigan and then transferred to Massachusetts to get more playing time. He has good size and adequate speed, but limited experience is an issue and he hasn't shown he can contribute on third down.