[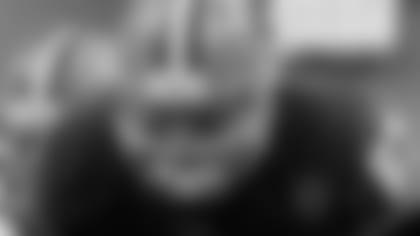 ](http://www.giants.com/media-vault/photo-gallery/Giants-draft-OT-Justin-Pugh/79ee2338-0d24-4016-979b-960d625ff445)
PHOTOS: JUSTIN PUGH GALLERY
Read rapid reaction on the Giants' selection offensive tackle Justin Pugh with the 19th overall pick of the 2013 NFL Draft. Let us know your grade of the draft so far in the comments section below.
Nate Davis, USA TODAY Sports
Analysis: Maybe not a buzzy choice, but it's hard to question the track record of GM Jerry Reese. Pugh played tackle for the Orange but may start out at guard in New York. The Giants' O-line has been getting long in the tooth, and Pugh offers a long-term (if not immediate) solution. He'll have excellent mentors in OL David Diehl and OG Chris Snee, either of whom might be eventually displaced by Pugh. Starting LG Kevin Boothe, who recently got just a one-year deal, should also have his antennae up.
How he fits: While the Giants probably didn't draft Pugh because of his versatility, they have needs both inside and outside on the offensive line. There is some debate whether he belongs at offensive guard or right tackle, and either position would be welcome. They might be OK at tackle with Will Beatty and get another year out of David Diehl. They also like young James Brewer at right tackle or guard, which gives them the option of moving Diehl inside. They will likely look at Pugh in both positions and find a spot where he can step in and start immediately. This has been a very good Giants offensive line for a long time, but they started to show cracks last season. Pugh will help.
John Breech, CBSSports.com
Read more >>

Offensive tackles made up four of the first 18 picks in the first round of Thursday's NFL Draft and now its five of 19 with the New York Giants selection of Syracuse tackle Justin Pugh. It marks the first time the Giants have taken a tackle in the first round since 1999.
In his predraft analysis, NFLDraftScout.com's Dane Brugler called Pugh an "Effortless mover with good body control." Pugh has the potential to make an immediate impact on the Giants offensive line.
Pugh is the first Syracuse offensive tackle to be drafted in the first round in school history and the first tackle to be drafted in any round since Quinn Ojinnaka went to the Falcons in the fifth round of the 2005 draft.
Chris Burke, Sports Illustrated
Read more >>

Grade: B. I figure a "B" grade is fitting for a player who probably will never really blow anyone away, mainly because he'll be solid enough that fans will not notice him making mistakes.
Read more >>

The Giants go upstate to get this versatile offensive lineman, a college tackle whose footwork and arms may make him better suited to play inside. Pugh catches on the dominant guard/tackle wave of Round 1.