The Giants bolstered their secondary on Sunday with the signing of two free agents, cornerback Walter Thurmond (formerly of the Seattle Seahawks) and safety Quintin Demps (Kansas City Chiefs).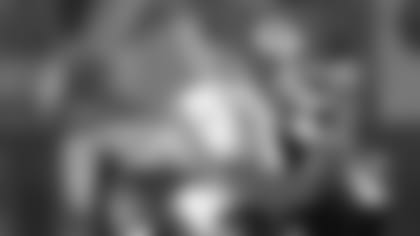 2014 Free Agency Central Here is a look at what the experts are saying about the moves as the NFL enters the second week of free agency:
"Grade: A. This is a very smart deal for the Giants. They're protected if Thurmond gets hurt again or runs afoul of the league's policies, which would lead to a larger suspension. If he's healthy and on his game, Thurmond is a fast player who excels in slot coverage and can also play outside. He's less physical and aggressive than the typical Seattle cornerback, and Byron Maxwell outplayed him down the stretch in the derby to replace [Brandon] Browner. But as a relatively inexpensive hybrid pass defender, Thurmond is a pretty good risk." -- Doug Farrar, SI.com, on Walter Thurmond
"As a team, the 2013 Giants ranked 27th in the NFL with a kick-return average of 21.2. Obviously, more goes into it than the skills of the return man himself -- i.e., they need to block better in the return game. But Demps has blazing speed on returns and should definitely provide a boost to a unit that was a significant problem last year." -- Dan Granziano, ESPN.com, on Quintin Demps
"Thurmond was one of the NFL's premier nickelback's last season, netting 33 tackles, one sack, one forced fumble and one interception. Entering free agency, he was ranked No. 7 on Around The League's list of the top 25 available defensive backs.
"Thurmond was the Seahawks' primary slot corner in their just-completed Super Bowl championship season and played well there. Pro Football Focus says his 0.85 yards allowed per snap in slot coverage was the fifth-lowest number in the league." -- Chris Wesseling, NFL.com, on Thurmond
"The Giants continue to look to fill holes in the secondary, the defensive line, the offensive line and at wide receiver and tight end as free agency rolls along into its second week. The Thurmond move will look better if they end up signing someone else for the outside who's an upgrade over [Trumaine] McBride, but the slot corner position is effectively a starting position in the NFL today because of the proliferation of three- and four-receiver sets among offenses, and the Giants just nabbed a good young slot corner with a Super Bowl ring." -- Dan Graziano, ESPN.com, on Thurmond
"Thurmond becomes the third major signing for a defense that is in the midst of a significant rebuild. The Giants re-signed linebacker Jon Beason and signed former Baltimore Ravens linebacker Jameel McClain last week, but have lost defensive linemen Justin Tuck and Linval Joseph, who were key players on a stout defensive unit last season." -- Jonathan Clegg, The Wall Street Journal, on Thurmond
"Now they get a former starter off one of the best secondaries the NFL has seen in decades. Thurmond opened the season as a starter in place of the injured Brandon Browner and held the job for two games until he was hit with a four-game suspension for violating the NFL's substance abuse policy. When he returned, he played mostly as the third corner covering receivers in the slot." -- Ralph Vacchiano, NY Daily News, on Thurmond
"Aside from his return duties with the Chiefs last year, he played on nearly half of the team's defensive snaps, logging 31 tackles and a pair of quarterback pressures. He'll be able to provide plenty of security to an already deep safety corps that includes Stevie Brown, Will Hill, Antrel Rolle and Cooper Taylor." -- Connor Orr, The Star-Ledger, on Demps