Leading the team in rushing a week ago, rookie running back Michael Cox showed his skill as a receiver out of the backfield on Sunday night against the Indianapolis Colts.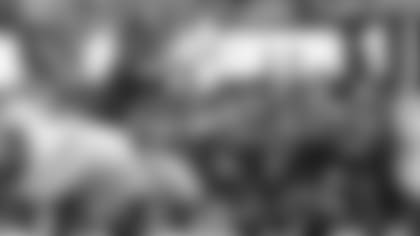 Photos: Giants vs. Colts](http://www.giants.com/photos/photos/Gameday-Giants-vs-Colts-Photos/074de705-fc59-4f32-b6bd-f9f579513f7b) He hauled in two passes for 48 yards to lead the Giants in receiving yards in the 20-12 loss to the Colts in the second game of the preseason. He broke a long of 28 in the fourth quarter on a short pass from quarterback Ryan Nassib, converting a first-and-20. He added four yards on two rushing attempts against Indianapolis.
"He's got a lot of fight," head coach Tom Coughlin said. "He breaks tackles. He's very persistent in what he does. He does the same thing on special teams, so he's making good progress."
Cox also made the most of his opportunity as a returner, taking a kickoff 36 yards in the second quarter after biding his time with a few touchbacks earlier in the game. The Giants' seventh-round draft choice is proving his value on special teams as well as the offense and has been named the Giants.com Extra Effort Player of the Game.