The NFC East winner will have a record better than .500.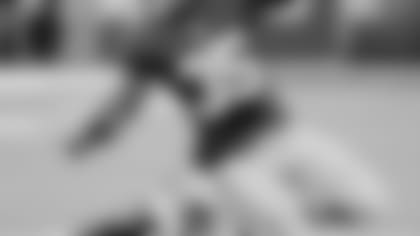 Click Here to read more Fact or Fiction](http://www.giants.com/news-and-blogs/fact-or-fiction.html) MICHAEL EISEN: Fact -The division is better than the football media has portrayed it. And 8-8 division winners are rare. I think the champion will come in at 9-7.
JOHN SCHMEELK: Fiction -I believe one team will figure out a way to get to 9-7. The Cowboys are in the drivers seat to be that team right now but it would not shock me if the Redskins went on a mini-run and scared some people. They need to get their defense squared away. The Eagles might put a little run together too, if Nick Foles continues to play well.
DAN SALOMONE: Fact -Division winners at or below .500 are very rare in the NFL. Aside from that, one of the teams is bound to go on a run and push for the title. The division will beat itself up like it usually does, but one will come out with nine or 10 wins.
Andre Brown will be the Giants' leading rusher by the end of the season.

MICHAEL EISEN: Fact -If he can stay healthy, Brown can be the dependable back that raises the Giants' 3.2-yards-per-carry average.
JOHN SCHMEELK: Fiction -I think the Giants intend for him to be their primary running back, unfortunately can he really be trusted to stay healthy. If he does stay healthy I think he is the guy. My gut feeling tells me by season end Peyton Hillis will be the team's leading rusher with a less than impressive number. It will be a split carry backfield the rest of the way.
DAN SALOMONE: Fiction -The layoff and the uncertainty that comes with his latest leg injury kept me from saying "fact." Also, what Peyton Hillis has done in such a short period with the team has me thinking the Giants won't go heavily the other way with Brown back.
Terrelle Pryor is the most dangerous QB on the ground that the Giants face this season.

MICHAEL EISEN: Fiction -Pryor is talented, but he's making his ninth career start. That's a bit too early to say he's more dangerous that RG3 or Cam Newton – or even Michael Vick.
JOHN SCHMEELK: Fact -He nearly has the size of Cam Newton and the speed of Robert Griffin III. Not many quarterbacks can break 93 yard runs in this league. He has a unique combination of size and speed.
DAN SALOMONE: Fiction -I'm with Eisen. It's premature to say so. In terms of the dual-threat ability, he might be the one who depends on his legs the most. But that just makes him one-dimensional and easier to predict.
Victor Cruz will post his first 100-catch season (He has 47 at the midway point).

MICHAEL EISEN: Fiction -He'll come close, but the combination of defenses focusing on him and Hakeem Nicks, who I think will have a big second half, will leave Cruz short.
JOHN SCHMEELK: Fiction -Unfortunately for Victor Cruz, I believe teams will continue to throw double teams his way and force the Giants to beat them using Hakeem Nicks and Rueben Randle. A huge fulcrum for their success this season will be based up on the ability of those guys to make opponents pay big time for single coverage outside.
DAN SALOMONE: Fact -It's going to be close, but I think he gets there. Aside from Seattle, the Giants' second half is against opponents all ranking in the bottom half of pass defense. Yes, he's battling double teams each week, but he's taken his game to that next level this season and could go on a run starting with this three-game homestand.