The Giants will have at least three new faces on the offensive line in 2014.**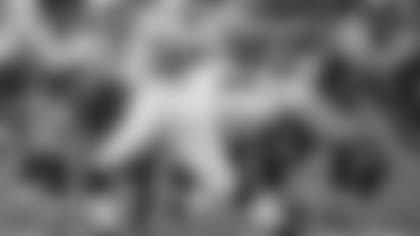 Click Here for more Fact or Fiction MICHAEL EISEN: Fiction -It may well be true, but it's too early to make that declaration. Much depends on the return of Chris Snee and/or Kevin Boothe. If they return to join Justin Pugh and Will Beatty, then three new linemen is too high a number.
JOHN SCHMEELK: Fact -There might not be three new starters, but I believe the team will add two new veterans and one more player in the draft. The offensive line was the root of many of the Giants' problems last year and they will dedicate a lot of their resources to fixing it.
DAN SALOMONE: Fact -If this is including backups, then yes. I think we're looking at two new starters. Just like last year when the Giants made stopping the run a top priority, the offensive line is the unit to bolster this offseason.
The Giants will use the franchise tag this year.

MICHAEL EISEN: Fiction -The prices are too high and they have no real need to use it.
JOHN SCHMEELK: Fiction -Franchising a player dedicates a huge salary number to one player, and I don't the Giants can justify doing that for any of their own free agents this season.
DAN SALOMONE: Fiction -The Giants don't use it often in the first place. They've only used it three times since its inception -- Jumbo Elliott (1993), Brandon Jacobs (2009) and Steve Weatherford (2012). This year the circumstances and numbers don't seem to necessitate using the designation.
The Giants' first round draft pick will be on the defensive side of the ball.

MICHAEL EISEN: Fiction -The offense was ranked 28th last season and an infusion of young linemen is needed.
JOHN SCHMEELK: Fact -This is simply a gut feeling. I think the Giants will make a big splash offensive line signing in free agency, making it less of a first round need in the draft. Rueben Randle's presence makes drafting a WR less likely, and there are no running backs projected to go that high in the draft. I think there is an outside chance that the Giants take the top tight end on the board if he is there at 12. I do believe, however, there is a great chance a starting caliber cornerback will be there at 12, or perhaps a starting caliber linebacker. Both are positions of need for the Giants and definite possibilities.
DAN SALOMONE: Fiction -While the draft could very easily play out with the Giants taking a defensive player in the first round, I just think there is going to be one offensive lineman that you can't pass up at No. 12. Yes, from what the experts saying, this is a deep draft where a quality offensive lineman can be found in the second or third rounds. But this line needs an infusion of a blue chip player. You can't miss at No. 12.
The NFL Draft being pushed back is a positive for teams.

MICHAEL EISEN: Fact -I don't know that it necessarily helps, but it shouldn't hurt.
JOHN SCHMEELK: Fiction -I would prefer to have my rookies here for more of the offseason program than have more time to prepare for the draft. Late April gave front offices more than enough time to build their boards. Now rookies will arrive at facilities almost a month after the veterans. It is too long.
DAN SALOMONE: Fiction -I always thought the idea of having rookies arrive earlier was a benefit to them. In addition to beginning the acclimation to the pro system, it built camaraderie with the new class.