The Giants.com staff debates the 2018 schedule and discusses the X's and O's of a new coaching staff:
The Giants should once again open the season against the Dallas Cowboys.


NEWS
>
[Experts break down Giants draft options](http://www.giants.com/news-and-blogs/article-1/Experts-break-down-potential-Giants-draft-options/025e4f71-219f-4320-b62f-254c95b53fc1)
>
[Evan Engram's sister taken in WNBA Draft](http://www.giants.com/news-and-blogs/LifeStyleFitnessNews/article-1/Evan-Engrams-sister-selected-in-WNBA-Draft/1c798c50-acc7-493c-a5cc-af23608d1d68)
>
[Giants preseason opponents announced](http://www.giants.com/news-and-blogs/article-1/New-York-Giants-2018-preseason-schedule-announced/14da7878-2ca8-4b7e-9f01-516ca2bafc0e)
PHOTOS
>
[Giants begin offseason workouts](http://www.giants.com/photos/photos/Photos-Giants-begin-offseason-workouts/78acec05-eaaa-4c66-ab21-f0dbbfbac980)
VIDEOS
>
[Bucky Brooks Mock Draft 4.0](http://www.giants.com/videos/videos/Bucky-Brooks-Mock-Draft-40/53eebc68-eab7-4549-9405-17023fc9e328)
JOHN SCHMEELK: Fiction - Fiction, fiction, fiction. Enough already. Please. I'm asking kindly. End it. The Giants have opened every season except one (2014) against Dallas since 2012, including the last four in Dallas. FICTION. No more. We yield. Giants vs.Cowboys is awesome and fun no matter when the game is played, and I don't like using that matchup in the first week when both teams are still figuring things out. They are division rivals and I would rather see two December matchups rather than one all the way in September. Let's mix it up this year. No more Giants at Cowboys, I beg you. FICTION FICTION FICTION FICTION.
DAN SALOMONE: Fact -Heck, I think they should make it the permanent opener and rotate home/away each year. What the NFL should really do, though, is take a page out of college football in that regard and build up its rivalries by dedicating a week to them. It doesn't necessarily have to be Week 1, but how great is it in college football when you have Ohio State vs. Michigan, Alabama vs. Auburn, Miami vs. Pitt, Wisconsin vs. Minnesota, Stanford vs. Notre Dame, etc., all on the same day. Think about that but with Giants vs. Cowboys, Packers vs. Bears, Raiders vs. Steelers, and Patriots vs. Colts. You get a taste of that in the final week of the season because they all have to be division games, but by then, certain teams are out and others are resting, which takes some of the luster off it. Do it earlier in the season. Why not Week 1?
LANCE MEDOW: Fiction - I'm not quite sure if meeting five of the last six seasons in the opener, including each of the last three campaigns, is enough. I think we need to see at least one more match-up to kick off the regular season in order to meet our quota. Enough is enough. I'm actually against having divisional games any earlier than Week 5. I think there should be a rule that you have to get through the first quarter of the season before you play a divisional foe. These games are way too important to be taking place this early in the season when rosters have barely been finalized and teams are still getting a feel for one another.
The NFC South, which the Giants face this year, is the toughest division in the NFL.
JOHN SCHMEELK: Fact -The NFC South is a very tough run and it starts with the quarterbacks. Drew Brees and Matt Ryan are two of the most accurate passers in the NFL and both are extremely consistent. The Falcons and Saints should both be playoff teams. Oh, did I not mention they have guys like Julio Jones, Devonta Freeman, Tevin Coleman, Michael Thomas, Mark Ingram and Alvin Kamara around them? Not bad. Then you have Cam Newton in Carolina with Christian McCaffrey as one of the most versatile weapons in the league and a good defense on the other side of the ball. Jameis Winston has the talent (and good players around him like Mike Evans) but hasn't put it all together yet. Is this the year? I could see scenarios where all four of these teams have a shot at making the playoffs. It won't be easy for Big Blue.
DAN SALOMONE: Fact -It's a what-have-you-done-for-me-lately league, and the NFC South has done the most – most recently. It sent three of its teams to the postseason, and they aren't slowing down. Easy "fact" here.
LANCE MEDOW: Fact - First of all, it's the lone division in the NFL with barely any question marks at quarterback across the board. I think it's fair to say the Saints, Panthers, Falcons and Bucs all feel good with Drew Brees, Cam Newton, Matt Ryan and Jameis Winston under center, respectively. All four teams ranked in the top 18 in 2017 in scoring offense. No other division in the NFL can make that claim, and three (Falcons, Saints, Panthers) of the four teams ranked in the top 11 in scoring defense. It's an extremely balanced division making every opponent from top to bottom a legitimate challenge to solve.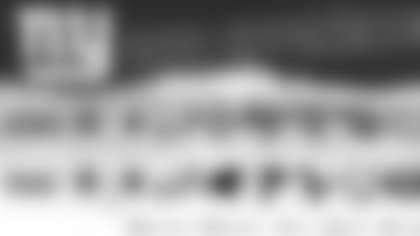 With new schemes being installed this year, the transition on offense will take longer than the transition on defense.JOHN SCHMEELK: Fiction -
I think the transition on defense will be more difficult because of the nature of James Bettcher's scheme. By his own admission, he is going to figure out what he is going to run defensively as he sees his players on the field. He said it might not be until the end of training camp that he'll really know what this defense will be about. That tells me that the defense is going to have to adjust as they go, and the multiple nature of it might make it more difficult to adapt to. It will also make it more difficult for offenses to scheme against. DAN SALOMONE: Fiction -
The Giants acquired plenty of players with ties to the new coaching staff, but most of them are on defense. So that will ease the transition to an extent. Meanwhile, the offense is going to be new to everyone, and frankly, it's the side of the ball that needs more attention. The Giants stressed they want to be unpredictable and tailor the offense to players' strengths. All of that will take time, but that's what OTAs and training camp are for in the offseason.
LANCE MEDOW: Fiction -I think both sides of the ball will take some time to adjust, but the reason I think it will take the defense a bit longer is the combination of a new scheme and a lot of new personnel. The Giants signed five new defensive backs this offseason and added two linebackers (Alec Ogletree, Kareem Martin) who will likely be receiving most of the snaps at that position. They also parted ways with Jason Pierre-Paul, who played the second most defensive snaps (1,010) on the team behind Darian Thompson in 2017. Chemistry is extremely important for a unit and with a number of new faces and players taking on new roles, I think that will take more time to gel than the offense given Pat Shurmur utilizes west coast concepts which the Giants have been working with since Ben McAdoo took over as offensive coordinator in 2014. Plus, you have a veteran quarterback in Eli Manning. Keep in mind, James Bettcher's defense is extremely versatile and involves both 3-4 and 4-3 concepts with the use of hybrid players.
If you could acquire the leader in rushing yards, sacks, interceptions, or touchdown catches for the next five years, you would choose the touchdowns.
JOHN SCHMEELK: Fiction -I understand the goal of the sport is to score points and the only option here that puts points directly on the board is receiving touchdowns, but I'm going to go in a different direction. The most important thing you can do in any given game is affect the quarterback, and nothing short-circuits drives more frequently than sacks. Interceptions obviously take the ball away, making them more valuable on a one to one basis, but there are simply fewer of them when compared to sacks. The leader in sacks might get 20, but the interception leader in any given year might only get 6-8. Interceptions can also be a product of luck more than sacks. Rushing yards is fine to lead in, but yards per carry is more important and without a good quarterback, the impact of running the ball is limited. Here's why I wouldn't choose the receiver. I want my team to run the ball when in the red zone, and not throw it. Now, if the receiver is catching a bunch of long touchdowns, it's a different story, but I'm not guaranteed that by the way this question is phrased.
DAN SALOMONE: Fiction -Give me the leading rusher any day of the week. Running the ball sets the tone. It can play in any weather here in the Northeast. It can travel anywhere else. Both sides of the ball feed off a good ground game while it demoralizes the opposition. It is a complex league these days, but the fundamentals don't change. Running the ball gets you to the postseason.
LANCE MEDOW: Fiction -If you go back the last five seasons and look at the leaders in each of those categories, the only category in which every one of those players' teams made the postseason is the rushing leaders (2017 – Kareem Hunt – Chiefs, 2016 – Ezekiel Elliott – Cowboys, 2015 – Adrian Peterson – Vikings, 2014 – DeMarco Murray – Cowboys, 2013 – LeSean McCoy – Eagles). I rest my case. Give me the player that gives me the best chance to make the playoffs and win a championship. In comparison, the player that led the league in receiving touchdowns has missed the playoffs in two of the last five seasons. The same can be said for the sack leader and interception leader, though last season two players tied for the league lead in interceptions with one making the playoffs (Tennessee's Kevin Byard) and the other missing (Detroit's Darius Slay). If you have a successful run game, it can do wonders for all other facets of your team. Most important, it impacts time of possession, which therefore helps your defense because keeping your offense on the field and your defense off is a pretty good strategy in winning football games.