Safety is the deepest position on the Giants' roster.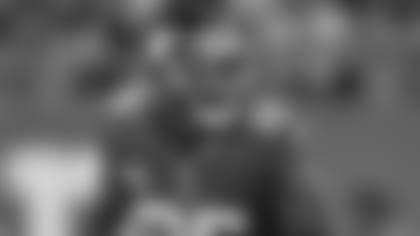 Click Here for more Fact or Fiction JOHN SCHMEELK: Fact -Fact: With Antrel Rolle and Will Hill, the Giants already have their starters in place. If Stevie Brown comes back, then they have their third guy. Finally, Cooper Taylor still has the height, weight and speed that impresses the Giants front office. Ryan Mundy is also an option to return, who is solid back there and much more than that on special teams.
DAN SALOMONE: Fact -Antrel Rolle and Will Hill make one of the best tandems in the NFL right now, and it will only get better as long as Hill continues to improve. We'll see what happens in free agency, but any combination of Ryan Mundy, Stevie Brown, and Cooper Taylor behind them makes the safety position the biggest strength on the team.
The NFL should make changes to the extra point rules.

JOHN SCHMEELK: Fact -I am a traditionalist in almost every respect, but I agree with the people that say it is pointless to have a play in a game that is successfully completed 99% of the time. I think the best solution is to narrow the goal posts, which will make all field goal and extra point attempts more difficult. They have all become far too routine in today's NFL. The other plans I have heard all leave something to be desired.
DAN SALOMONE: Fiction -I'm split on this one. I'm usually a believer in "if it's not broke, don't fix it." But on the other hand, maybe the NFL is the most popular sport right now because it does evolve. And it's not like this topic is a new, media-fueled phenomenon. I remember Bill Belichick bringing it up years ago when the NFL moved the kickoff up, his point being that he philosophically has a problem with "non-plays." We could debate this at length, but the bottom line is that it will impact close games down the stretch. The NFL isn't exactly lacking on excitement right now, so don't change it -- yet.
The Giants will sign a veteran running back in free agency.

JOHN SCHMEELK: Fact - Fact: The Giants need someone they can trust to hand the ball off to and carry the load. With David Wilson a huge question mark, they need someone that can handle 15 carries a game and can also pass protect, catch the ball out of the backfield and be trusted not to fumble. That is a veteran, not a rookie.
DAN SALOMONE: Fact -They need immediate help at the position, especially with the uncertainty of David Wilson's health status. They need someone who knows the NFL and can be plugged in right away as opposed to another rookie project. That will be handled in the draft, where I do think it would make sense to add another running back if the right player comes along in the middle rounds.
The Giants will have more new starters on offense than defense in 2014.

JOHN SCHMEELK: Fact -This one is a layup. The Giants could have as many as six new starters on offense this season, while on defense that number will probably be closer to three or four. The Giants offense had all sorts of issues last year, and I expect a lot of changes in personnel to get that fixed.
DAN SALOMONE: Fact -There's no prolonging it any more: the Giants are retooling on offense. It's not a rebuilding plan because the main pieces are still there, but a retooling process is underway. Starting up front, the Giants need an influx of big bodies and some talent that is ready to step up.