The Giants' offense will be drastically different under new offensive coordinator Ben McAdoo.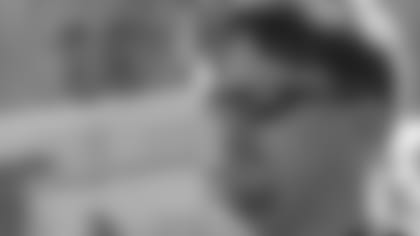 Click Here for more Fact or Fiction MICHAEL EISEN: Fiction -Every team in the NFL pretty much does what every other team does. There's only so much you can do running and passing a football. Each team has its own philosophy and offensive wrinkles. But not enough that I think the Giants will be drastically different. Perhaps they'll throw more shorter passes if Ben McAdoo installs more of a west coast attack. No matter what he calls, I hope the results are drastically different.
JOHN SCHMEELK: Fiction - Though the answer depends on what drastic means. There will be changes in terminology, personnel groups, and pace but other things will remain the same. McAdoo also uses some of the WR/QB reads in the passing system, including a lot back shoulder throws. There will probably an increased number of and hopefully more successful screen passes. The Packers used both the zone running scheme and more man on man stuff so it is really difficult to predict exactly what the Giants will adopt. The larger point is that I believe it will be more of a melding between the two systems rather than a complete adoption of what the Packers do.
DAN SALOMONE: Fiction -I'm with Eisen. There's only so much you can do with a pocket quarterback. Plus, Tom Coughlin's fingerprints will still be all over it. The only way offenses drastically change is if there is a regime overhaul or a team makes a switch to a mobile quarterback. Those aren't happening anytime soon.
Shoring up the tight end position is a top three priority this offseason.

MICHAEL EISEN: Fiction -The Giants certainly need to address tight end, but is that position more important than the offensive line, running back or linebacker? Don't see how you can substantiate that claim.
JOHN SCHMEELK: Fact - The Giants need to finally find a long term solution at tight end that can both catch and block. Whether it is in the draft or in free agency the Giants need to invest in tight end.
DAN SALOMONE: Fiction -The position was scrutinized this season, some of it warranted and some not. The production wasn't a major drop-off from what it's been in the past. And while I do think it needs to be addressed long term, it's not more important than bolstering both lines and the linebacker corps.
The NFC Championship Game will be decided by fewer points than the AFC's this Sunday.

MICHAEL EISEN: Fact-I think it will be a tight game from start with a point differential of less than a touchdown at the finish.
JOHN SCHMEELK: Fact - I think the Broncos have a chance to win by a couple of scores, but I would be absolutely shocked if the defensive battle between the 49ers and Seahawks is decided by more than a touchdown. A slew if turnover by any team in either game, of course, could change that calculation quickly.
DAN SALOMONE: Fact -They've split four meetings the past two seasons, but when the Seahawks beat the 49ers, they've done so by a combined 55 points. And when the 49ers beat the Seahawks, they've done so by just nine. I think the 49ers will win on Sunday. Thus, they will do so by a small margin. As for the AFC, there will be more points scored, meaning there is a greater chance for a larger margin.
The most thrilling conference championship game in Giants history was 2011's against San Francisco.

MICHAEL EISEN: Fiction -To me, the 1990 game in San Francisco ranks No. 1. The 49ers were trying to win their third consecutive Super Bowl and were favorites at home. The Giants won on a Matt Bahr field goal as time expired. The drama and tension that day were greater than the Giants' overtime title game victories in 2007 and 2011.
JOHN SCHMEELK: Fiction - I'll take the championship game against the Packers in January of 2008. There were made and missed game winning field goals, an interception of Brett Favre, cold weather, and the ambience of Lambeau Field. I remember that game better than any game I have ever attended. Unforgettable.
DAN SALOMONE: Fiction -I'll go with the Packers game on the road to their previous Super Bowl title. They both had the makings for a classic -- the elements, momentum swings, iconic teams -- but I'll give the edge to the frozen tundra.